share:
Recent DVDs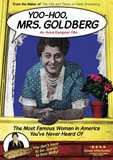 Yoo Hoo Mrs... Subtitled as the Most Famous Woman in America You've Never Heard Of," this... more info $19.95was $29.95 Buy Now
Saturday Night... Saturday Night Live's 1976-1977 season features more of the deft combination of... more info $31.96was $39.98 Buy Now
MEDIA:
WATCH MOVIE CLIPS
|
VIEW TRAILER
|
VIEW PHOTOS
|
WATCH A TCM PROMO
| | | | |
| --- | --- | --- | --- |
| Also Known As: | Norman Milton Lear | Died: | |
| Born: | July 27, 1922 | Cause of Death: | |
| Birth Place: | New Haven, Connecticut, USA | Profession: | Producer ... director producer screenwriter salesperson baby photographer |
RATE AND COMMENT
BIOGRAPHY
Writer and executive producer Norman Lear was one of the very few individuals who had a profound impact on the development of television. After spending almost two decades honing his skills on various comedy shows during television's golden age, Lear created "All in the Family" (CBS, 1971-79), a groundbreaking and often controversial series that laid waste to the sitcom mold by tackling taboo issues like racism, gender roles and the war in Vietnam, while remaining one of the funniest and most well-written shows in television history. Though Lear wore his liberal views on his sleeve, "All in the Family" was strangely embraced by conservative America, which largely agreed with his creation's curmudgeonly main character, who wanted a return to the good old days. The show also became famous for spawning a number of spin-offs, namely "Maude" (CBS, 1972-78) and "The Jeffersons" (CBS, 1975-1985). All three series lived on past cancellation, gaining new generations of fans in repeated syndication airings. While he would prove instrumental in other hits like "Good Times" (CBS, 1974-79) and "One Day at a Time" (CBS, 1975-1984), Lear would always be remembered as not only an innovator, but an icon of American television, due mainly to the timeless appeal of his biggest and most influential hit, "All in the Family."
Born on July 27, 1922 in New Haven, CT, Lear was raised by his father, Herman, a salesman, and his mother, Jeannette. Remembered as a jokester while attending Weaver High School in upstate Hartford, Lear landed a full scholarship to Emerson College after winning first prize in the American Legion Oratorical Contest for his take on what the U.S. Constitution meant to him. In 1942, he left college to join the U.S. Army Air Force as a radio operator and gunner aboard a B-17 Flying Fortress. After flying over 50 missions, he was discharged in 1945 and moved to New York City, where he attempted to establish himself in public relations. But he had a rough time as a publicity agent, so Lear took his first wife, Charlotte, and their firstborn, Ellen, to Los Angeles where he formed a comedy writing team with his cousin, Ed Simmons. A gutsy, blind telephone call to comedian Danny Thomas resulted in their first real entertainment job and by 1951, the duo were writing, and later producing, a host of comedy-variety series and specials.
After writing for the sketch and musical comedy series, "Colgate Comedy Hour" (NBC, 1950-55), Lear and Simmons tried their hand at feature films, writing the comedy "Scared Stiff" (1953) for Dean Martin and Jerry Lewis; a remake of the Bob Hope vehicle "The Ghost Breakers" (1940). The cousins became writers on "The Martha Raye Show" (NBC, 1954-56), which soon led to Lear helming episodes after director Dave Alexander walked off the show. Raye's short-lived variety series marked the last collaboration between Lear and Simmons, who moved on to other ventures. On his own, Lear wrote for shows like "The Tennessee Ernie Ford Show" (NBC, 1956-1961) and "The George Gobel Show" (NBC, 1954-1960). He created his first show, "The Deputy" (NBC, 1959-1961), a half-hour Western starring Henry Fonda as a U.S. Marshal in the Arizona Territory. Meanwhile, Lear partnered with director Bud Yorkin in the venture, Tandem Productions, which was the company through which they produced both television series and feature films.
On the television side, Lear and Yorkin produced several noted specials and series, including "The Andy Williams Show" (CBS/NBC, 1959-1971). Lear adapted Neil Simon's first Broadway hit, "Come Blow Your Horn" (1963) for the big screen, which starred Frank Sinatra as a swinging bachelor forced to be a surrogate parent to his brother, who moves into his New York apartment to learn how to score women. Lear wrote and Yorkin directed their second feature as a duo, "Never Too Late" (1965), a below-average domestic comedy about a middle-aged woman (Connie Stevens) who suddenly finds herself pregnant, much to the dismay of her reluctant husband (Paul Ford). He delivered the goods with his next feature screenplay, "Divorce American Style" (1967), which explored the difficulty of an unhappily married couple (Dick Van Dyke and Debbie Reynolds) trying to get a divorce but finding out that the process is messier than their actual marriage. Lear and co-writer Robert Kaufman received Academy Award nominations for their original screenplay. Meanwhile, he wrote William Friedkin's sophomore directing effort, "The Night They Raided Minsky's" (1968), a comedy about a starry-eyed Amish girl (Britt Ekland) who moves to New York and joins a burlesque show.
Making his directorial debut, Lear helmed "Cold Turkey" (1971), a satirical comedy about an ambitious small-town minister (Van Dyke) who rallies the community to accept a tobacco company challenge - $25 million if the whole town quits smoking. Always politically active in liberal causes and moved by the counterculture of the late 1960s, Lear acquired the rights to a British television series called "Till Death Do Us Part" (BBC, 1965-1975), in which a racist, anti-socialist working stiff clashes with his socialist son-in-law who lives in his house. After Lear altered the concept to make the father and son-in-law conflict more reflective of the political clashes occurring between generations, he sold the series to ABC. Though pilots were made in 1968 and 1969 respectively, the network was reluctant to order the show to series. But a rising programming executive at CBS, Fred Silverman, saw the pilot - now called "All in the Family" (CBS, 1971-79) - and brought it over to his network. The series premiered with Carroll O'Connor as Archie Bunker, a bigoted dock worker living in Astoria, Queens with his big-hearted "ding-bat" wife, Edith (Jean Stapleton), his daughter, Gloria, (Sally Struthers), and his liberal son-in-law, Michael (Rob Reiner) - or "Meathead," as Archie not-so-affectionately called him.
At first glance, the country scratched its collective head trying to figure out what to make of "All in the Family." Not only was it among the first sitcoms to be shot on videotape, which created a different psychological effect on audiences because of a perceived intimacy, but its content broke social, racial and sexual barriers at every turn. Archie and Meathead routinely argued about the war in Vietnam, civil rights, and gender issues, while Archie used heretofore taboo words such like "coloreds," "spics" and "chinks." Critics embraced the new series, and within a few weeks, the audience warmed to the series, with some - mainly conservative types - actually agreeing with Archie's desire for the country to return to the way things were, as evidenced in the opening theme "Those Were the Days." The program was showered with awards right from the start, becoming the first sitcom to win Emmys for the entire cast, while Lear accepted the award for Outstanding Comedy Series three years running (1971-73). "All in the Family" also earned three consecutive Golden Globe Awards for best comedy from 1972-74 under Lear's supervision.
Once he broke down television's seemingly impenetrable barriers, Lear and Yorkin began building a dynasty of shows - including several "Family" spin-offs - that tackled uncomfortable subject matter, though often not with the same vigor and effectiveness as his first hit show. But the sitcoms were nonetheless remembered for decades to come. Partnered with Yorkin again, he created "Sanford & Son" (NBC, 1972-77), a brash sitcom about a black, irascible junk dealer (Redd Foxx) living with his good-hearted, but put-upon son (Demond Wilson). Based on a British series called "Steptoe and Son" (BBC, 1962-65; 1970-74), "Sanford & Son" was a ratings hit, peaking at No. 2 for three years running. Like many of Lear's show, it would earn new generations of fans with repeated airings in syndication. That same year, Lear created "Maude" (CBS, 1972-78), the first spin-off from "All in the Family," which featured Archie Bunker's liberal cousin-by-marriage and arch nemesis, Maude Findlay (Beatrice Arthur). Like its predecessor, "Maude" took bold chances and strong stands on controversial political and cultural issues. The most notable was a 1972 episode that depicted the 47-year-old Maude having a legal abortion - the first ever on primetime television.
More successful series followed, including "Good Times" (CBS, 1974-79), the first television series created by black writers. By this time, Lear had split his partnership with Yorkin and worked independently, serving as executive producer on "Good Times," which was a spin-off of "Maude" that focused on an African-American family keeping their heads up while struggling to get by living in a Chicago housing project. Lear followed by creating "The Jeffersons" (CBS, 1975-1985), the second series to spin-off from "All in the Family." The sitcom focused on Archie Bunker's African-American neighbor, George Jefferson (Sherman Hemsley), and his wife, Louise (Isabel Sanford), who move from working-class Astoria to a luxury apartment in Manhattan after becoming successful with their dry cleaning business. Though less political in tone than "Family" and "Maude," the show did tackle issues of race; most notably through the Jefferson's neighbors, the interracial couple Tom and Helen (Franklin Cover and Roxie Roker), whom George derisively called "zebras." Also that year, Lear suffered his first failure as executive producer with "The Hot L Baltimore" (ABC, 1975), a short-lived sitcom centered around the unusual characters populating the Hotel Baltimore, including prostitutes and one of the first gay couples depicted on television. The series lasted a scant four months, despite a full-throated advertising campaign by the network.
Lear bounced back with his next series, "One Day at a Time" (CBS, 1975-1984), a long-running comedy about a recently divorced mom (Bonnie Franklin) who takes a new job while trying to raise her two teenage daughters (Mackenzie Phillips and Valerie Bertinelli). While the show followed the standard sitcom format, "One Day at a Time" often tackled serious issues from a female perspective; namely pre-marital sex, birth control and sexual assault. Behind the scenes, the series had its share of drama, particularly with Mackenzie Phillips, who battled a serious cocaine and alcohol addiction that eventually led to her dismissal, re-hiring and dismissal again. Despite the off-set troubles, the show was a moderate hit and became another syndication bonanza for Lear. After "One Day at a Time," Lear had a string of misfires, though he was not without his ambition. He executive produced "Mary Hartman, Mary Hartman" (Syndicated, 1976-77), a dark, satirical send-up of soap operas that was too controversial for networks to air during primetime, thanks to its frank portrayal of issues like impotence, sexual perversion and mass murder. After two seasons, the show was yanked from the air, though it would go on to develop a cult following.
Lear returned to his political roots with "All's Fair" (CBS, 1976-77), sitcom about a conservative political columnist (Richard Crenna) becoming involved with a liberal photographer (Bernadette Peters). Despite a recognized performance from Peters, the series failed to survive past its first season. He next created "The Nancy Walker Show" (ABC, 1976-77), a comedy about a Hollywood theatrical agent (Nancy Walker) dealing with an assorted cast of misfits that included her temperamental clients, dim-witted daughter, long-absent husband and her high-strung secretary. Meanwhile, he tried to duplicate "Mary Hartman" with "All That Glitters" (syndicated, 1977), a spoof on soap operas where gender roles were reversed - women were considered the stronger sex, while men were either homemakers or office secretaries. He also tried to spin-off two more series from "Mary Hartman" - "Fernwood 2 Night" (syndicated, 1977) and "America 2 Night" (syndicated, 1978) - but both failed to catch on. By the end of the 1970s, Lear's head of steam that he had so effortlessly generated at the beginning of the decade began to dissipate. Shows like "King of the Road" (CBS, 1978) and "Mr. Dugan" (CBS, 1979) came and went without fanfare.
Lear tried to reverse course a little by creating the straight-ahead drama, "Palmerstown, U.S.A." (CBS, 1980-81), which was set in 1930s Tennessee and focused on small town life and dealing with racism as seen through the eyes of a young white boy (David G. Wilson). Meanwhile, "Archie Bunker's Place" (CBS, 1979-1983), was spun off of "All in the Family," which featured O'Connor reprising his famed role. Initially a hit, the show petered out after four seasons, thanks in part to Jean Stapleton exiting after its first season - leaving in her wake a notable season two episode that showed Archie fighting his tears over Edith's death from a stroke. Outside of Hollywood, Lear became troubled by conservative voices like the Religious Right - which he perceived as not understanding the concept of freedom in America - and the election of Republican Ronald Reagan as president. He took temporarily leave of show business to start People For the American Way, a people's lobby based in Washington, D.C., which was dedicated to defending the constitutional rights of people and promoting education. Back on television, Lear mixed politics and show business once again when he produced the special, "I Love Liberty" (ABC, 1982), an all-star variety special saluting America.
Lear tried for another hit with "a.k.a. Pablo" (ABC, 1984), a short-lived sitcom about a Latino family trying to assimilate in the United States. He also executive produced the television movie "Heartsounds" (ABC, 1984), which starred Mary Tyler Moore and James Garner, and was based on his cousin-by-marriage's book about nursing her husband through his heart disease. As the 1980s chugged along, Lear began stepping back from his television duties to focus more on his business entities and motion pictures production. In 1986, Embassy Communications - which was formed after T.A.T. Communications - was sold to Coca Cola, who merged the entity into Columbia Television. Lear opened Act III Communications, investing in television stations, publishing ventures and films, including Rob Reiner's "The Princess Bride" (1987). Meanwhile, People For the American Way claimed its first major victory when they successfully lobbied against the nomination by Reagan of right-wing extremist, Robert Bork, to the Supreme Court. Though not the decisive force behind Bork's rejection, Lear's group was prominent in a widespread effort that was kick-started by Senator Edward Kennedy's fiery condemnation on the Senate floor.
Back in the showbiz, Lear was executive producer on "Fried Green Tomatoes" (1991), the interview show "Sunday Dinner" (CBS, 1991), and the short-lived sitcom "The Powers That Be" (NBC, 1992-93). He went back to the well one more time when he spun off yet another series from "All in the Family;" this time focusing on an African-American family that moves into Archie Bunker's house on "704 Hauser Street" (CBS, 1994), a short-lived comedy that lasted a scant five episodes and was the last in a long line of spin-offs from Lear's famed creation. By this time in his career, Lear was a celebrity in his own right - a rarity even among the most noted television producers. Beginning in the early 1970s, he was a frequent guest on talk shows and began hosting retrospectives and other specials in his later years. This celebrity status culminated when his marriage to Frances Lear - who had been the inspiration for "Maude" - collapsed in the early 1980s. The breakup was fodder for the gossip columns, particularly when his ex-wife took him to the cleaners for over $110 million, which she used to start Lear's magazine.
Even as his output slowed to a trickle at the dawn of the new millennium, Lear remained a spokesperson for the entertainment industry's progressive wing, while remaining a frequent talk show guest discussing both politics and television history with equal authority. Essentially absent from entertainment in the latter part of his life, Lear's name occasionally popped up, as it did when he wrote and voiced Benjamin Franklin for an episode of "South Park" (Comedy Central, 1997- ). In the feature world, his company helped produce "Way Past Cool" (2003), a drama about a group of young kids fighting to save their Oakland neighborhood from drug dealers. He next executive produced "Pete Seeger: The Power of Song" (2007), a look at the life and career of the famed folk artist. By this time more content to be actively involved in the community, Lear served on the National Advisory Board of the Young Storytellers Foundation, which was dedicated to developing literacy and self-expression in elementary schools in and around Los Angeles County. Meanwhile, he became a regular blogger on The Huffington Post website, writing his comedy-tinged opinions on politics, the economy and his favorite topic - religious extremism.