share:
Recent DVDs
Robot & Frank ... Directed by Jake Schreier. Starring LIV Tyler, Peter Sarsgaard, James Marsden. more info $10.95was $15.99 Buy Now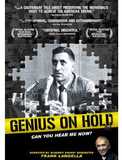 Genius on... Originally released in 2012. Directed by Gregory Marquette. Starring Frank... more info $8.95was $9.99 Buy Now
Muhammad Ali's... From director Stephen Frears (The Queen, High Fidelity, HBO's the Deal) and... more info $16.95was $19.98 Buy Now
MEDIA:
WATCH MOVIE CLIPS
|
VIEW TRAILER
|
VIEW PHOTOS
|
WATCH A TCM PROMO
| | | | |
| --- | --- | --- | --- |
| Also Known As: | | Died: | |
| Born: | January 1, 1938 | Cause of Death: | |
| Birth Place: | Bayonne, New Jersey, USA | Profession: | Cast ... |
RATE AND COMMENT
MILESTONES
1959:
Toured Europe with folk-singing group
1963:
New York stage debut, "The Immoralist"
1967:
First appeared onstage in the play "Dracula"
1967:
Acted in the innaugural performance of "The Devils" at Los Angeles' Mark Taper Forum
1968:
Portrayed a young Will Shakespeare in the stage drama "A Cry of Players"
1969:
Stage directing debut with "John and Abigail"
1970:
Film debut, "Diary of a Mad Housewife"; also acted that year in Mel Brooks' "The Twelve Chairs"
1971:
Cast in the title role of "Cyrano de Bergerac" at the Williamstown Theater Festival
1973:
Made TV debut on an episode of the short-lived romantic anthology series "Love Story" (NBC)
1974:
First TV-movie, "The Mark of Zorro" (ABC), playing the title role
1975:
Appeared in the Williamstown staging of "The Seagull"; filmed for public television's "Theater in America"
1975:
Broadway debut as a lizard in Edward Albee's "Seascape"; earned a Best Supporting Actor Tony
1976:
Starred with Blythe Danner in Tennessee Williams' "Eccentricities of a Nightingale" at the Williamstown Theater Festival
1977:
Scored Broadway triumph in the title role of "Dracula"; earned a Best Actor Tony nomination
1979:
Reprised "Dracula" for the screen
1980:
Directed playwright Albert Innaurato's "Passione" on Broadway
1980:
Undertook role of "Cyrano de Bergerac" for a second time at the Williamstown Theater Festival
1982:
Played Salieri on Broadway in "Amadeus"
1984:
Co-starred with Jill Clayburgh in Noel Coward's "Design for Living"
1984:
Produced and starred as Quentin in off-Broadway revival of Arthur Miller's "After the Fall"
1985:
Returned to Broadway as Eddie in David Rabe's acclaimed "Hurlyburly"
1987:
Went unrecognizable as the villain Skeletor in "Masters of the Universe"
1987:
Produced and starred on Broadway as Sherlock Holmes in "Sherlock's Last Case"
1991:
Made musical comedy stage debut as Henry Higgins in the Houston Grand Opera staging of "My Fair Lady"
1993:
Starred opposite Madonna (as her ex-lover) in the uneven thriller "Body of Evidence"
1993:
Portrayed evil White House chief of staff in "Dave"
1994:
Appeared as family patriarch Junius Brutus Booth in New York stage production of Austin Pendleton's "Booth"
1996:
Earned positive reviews playing the title role in the revival of August Strindberg's searing play "The Father"
1996:
Played the Pharaoh to Ben Kingsley's "Moses" (TNT)
1996:
Co-starred with Whoopi Goldberg in the film comedy "Eddie"
1996:
Earned acclaim for his Broadway turn as hammy actor Garry Essedine in a revival of Noel Coward's "Present Laughter"
1997:
Played Claire Quilty in Adrian Lyne's version of "Lolita" (banned from feature release in the U.S.; aired on Showtime in August 1998)
1997:
Directed, starred in the title role, and adapted Edmund Rostand's "Cyrano de Bergerac" in an intimate off-Broadway setting
1998:
Provided the voice of Archer for Joe Dante's "Toy Soldiers"
1999:
Played a seemingly fit TV producer who discovers that he stands a good chance of dying within the year of inoperable cancer in "I'm Losing You"
2000:
Appeared in NBC miniseries "Jason and the Argonauts"
2001:
Portrayed a shark-like executive in a memorable cameo in the remake of "Sweet November"
2001:
Co-starred with Joan Collins in the London stage production of "Moon Over Buffalo" (retitled as "Over the Moon); withdrew from production shortly after the opening
2002:
Appeared opposite Alan Bates in "Fortune's Fool" on Broadway
2003:
Played Tobi Powell, an aging choreographer and dance teacher in the play "Match"; received a Tony nomination
2005:
Co-starred in David Duchovny's directorial debut "House of D"
2005:
Starred in the George Clooney-directed "Goodnight, and Good Luck"
2006:
Cast as Clark Kent's boss Perry White in Bryan Singer's "Superman Returns"
2007:
Won a Tony award playing Richard Nixon in Peter Morgan's acclaimed Broadway drama "Frost/Nixon"
2007:
Played an aging writer in "Starting Out in the Evening"; earned an Independent Spirit Award Nomination for Best Actor
2008:
Reprised role of Richard Nixon for the film adaption of "Frost/Nixon"; directed by Ron Howard; earned Golden Globe, SAG and Academy Award nominations for Best Performance by an Actor in a Leading Role
2009:
Cast in Richard Kelly's horror film "The Box"
2010:
Co-starred in Oliver Stone's "Wall Street: Money Never Sleeps," the sequel to his 1987 Academy Award-winning film
2010:
Played Ryan Gosling's controlling father in "All Good Things"
2011:
Co-starred with Susan Sarandon in the HBO drama "The Miraculous Year"
2011:
Starred in the Roundabout Theatre Company production "Man and Boy"