skip navigation
Weekly Schedule
Fri, Jun 23, 2017
DAILY SCHEDULE
WEEKLY SCHEDULE
All
Adventure
Comedy
Crime
Documentary
Drama
Epic
Horror
Musical
Romance
Short
Silent
Suspense
War
Western
Monday, June 26, 2017
6:00 AM
B/W - 140 m

TV-PG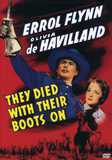 Errol Flynn and Olivia de Havilland star in this rip-roaring account of General George Custer directed by Raoul Walsh and highlighted by a strong supporting cast includes Arthur... more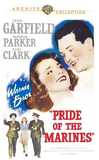 True account of marine blinded during Japanese attack in WWII. more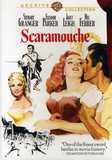 Let danger befall him. Let the winds of fate blow where they may. Andre Moreau will strike a blow for vengeance and the French Revolution. First, he must hone his skill with the... more
12:45 PM
B/W - 106 m

TV-PG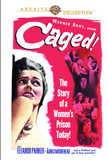 Eleanor Parker, Agnes Moorehead, Ellen Corby. After being wrongly convicted of participating in an armed robbery, an innocent 19-year-old girl is sent to a penitentiary to serve... more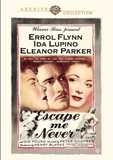 Errol Flynn, Ida Lupino, Eleanor Parker. Musician brothers struggle for professional success while trying to maintain rocky relationships with the women they love and pursuing the... more
Synopsis: This short film looks at a community in Illinois that is the home for orphaned children.

B/W
10 min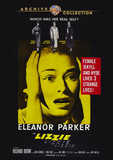 The already skittish Elizabeth Richmond (Eleanor Parker) was being driven to the breaking point by a series of threatening letters signed by an unknown "Lizzie." She turns to a... more
TCM PRIMETIME - WHAT'S ON TONIGHT:
STAR OF THE MONTH: STAR OF THE MONTH: AUDREY HEPBURN
12:00 AM
C - 122 m

TV-14
Widescreen
Closed
Captions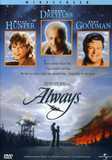 A romantic adventure about a legendary pilot's passion for dare-devil firefighting and his girl. Starring Richard Dreyfuss, Holly Hunter, Audrey Hepburn and John Goodman. (1989)... more
There are no titles in the genre scheduled.
Recent Movie News
TCM Movie Database
Your destination for exclusive material from the TCM vaults
LEARN MORE >