skip navigation
Weekly Schedule
Sat, Mar 25, 2017
DAILY SCHEDULE
WEEKLY SCHEDULE
All
Adventure
Comedy
Crime
Documentary
Drama
Epic
Horror
Musical
Romance
Short
Silent
Suspense
War
Western
Monday, March 27, 2017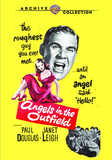 The batters couldn't hit water if they fell out of a boat. The fielders must be using frying pans instead of baseball mitts. It looks like the lowly Pittsburgh Pirates haven't got a... more
12:15 PM
B/W - 104 m

TV-PG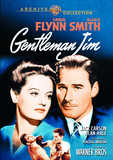 Errol Flynn (The Adventures of Robin Hood, Captain Blood) stars in this fun-filled biography of 19th-century boxing champion Jim Corbett. Co-starring Ward Bond (My Darling... more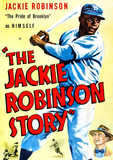 3:45 PM
B/W - 105 m

TV-PG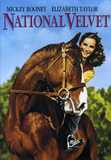 Enchantingly beautiful Elizabeth Taylor became a movie star at age 12 after starring in this classic about a girl and her jockey pal (Mickey Rooney) who transform an unruly horse... more
TCM PRIMETIME - WHAT'S ON TONIGHT:
TCM SPOTLIGHT: KATHRYN GRAYSON
Two sailors go on a four-day shore leave in Hollywood where, in their relentless effort to pick up girls, they become involved with a charming, fatherless boy who want to join the... more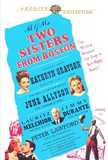 With those gams and that voice High "C" Susie packs 'em in at a Bowery honkytonk several blocks and a world away from where her family thinks she's singing: The grand opera house.... more
Tuesday, March 28, 2017
6:15 AM
B/W - 121 m

TV-PG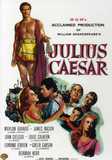 Marlon Brando, Sir John Gielgud, James Mason. The film version of William Shakespeare's play about Julius Caesar's insatiable thirst for power amid political turmoil in ancient Rome.... more
8:30 AM
C - 251 m

TV-PG
Widescreen
Closed
Captions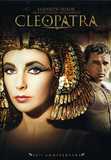 Celebrate the 50th Anniversary of this epic spectacle it's opulence and sweeping grandeur have never been more glorious. Elizabeth Taylor stars as Cleopatra, the glamorous and... more
12:45 PM
C - 119 m

TV-PG
Widescreen
Closed
Captions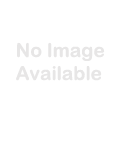 There is an old saying: "See Naples and die... see Rome and LIVE!" And Princess Ann (Audrey Hepburn) plans to do just that. While on a high-profile tour of European cities, this... more
4:45 PM
B/W - 104 m

TV-G
Widescreen
Closed
Captions
TCM PRIMETIME - WHAT'S ON TONIGHT:
TCM SPOTLIGHT: ROBERT OSBORNE'S PICKS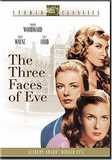 Based on a true story, this acclaimed psychological drama brilliantly explores the dimensions of the human mind. Direction: Nunnally Johnson Actors: David Wayne, Joanne Woodward, Ken... more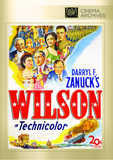 Woodrow Wilson moves from his position as the head of Princeton to the Governorship of New Jersey to the White House, where he eventually uses all of his efforts to end World War... more
12:30 AM
B/W - 81 m

TV-PG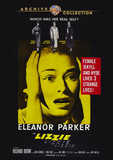 The already skittish Elizabeth Richmond (Eleanor Parker) was being driven to the breaking point by a series of threatening letters signed by an unknown "Lizzie." She turns to a... more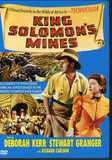 Before there was an Indiana Jones, there was Allan Quartermain, the stalwart hero of H. Rider Haggard's classic 1885 novel that's been filmed four times. Stewart Granger portrays... more
Synopsis: This short film takes a look at how the U.S. weather bureau tries to warn farmers about potentially hazardous storms.
Dir: Paul Burnford
B/W
8 min

Wednesday, March 29, 2017
Friday, March 31, 2017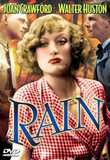 Joan Crawford, Walter Huston. While stranded on a South Seas island, an intensely righteous preacher tries to cure a voluptuous prostitute of her sinful ways while trying to suppress... more
7:45 AM
B/W - 113 m

TV-PG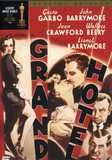 Greta Garbo, John Barrymore, Joan Crawford. A ballerina, a burglar and a terminally ill man find their lives intertwined in a Berlin hotel. 1932/b&w/112... more
Joan Crawford, William Powell and Robert Montgomery shine in this sparkling drawing room comedy, costarring Frank Morgan, Jessie Ralph and Nigel Bruce. When wealthy American widow... more
11:30 AM
B/W - 133 m

TV-PG
1:45 PM
B/W - 107 m

TV-PG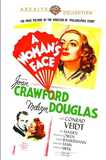 When Anna Holm looks at aristocratic Torsten Barring, she sees romance. When Torsten looks at her, he sees horror: a web of scar tissue that twists her face into a grotesque mask.... more
3:45 PM
B/W - 124 m

TV-PG
6:00 PM
B/W - 108 m

TV-PG
Directed by Curtis Bernhardt. Starring Joan Crawford, Griff Barnett, Geraldine Brooks. more
TCM PRIMETIME - WHAT'S ON TONIGHT:
TCM SPOTLIGHT: DAN DURYEA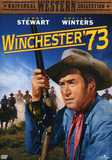 In a marksmanship contest, Lin McAdam wins a prized Winchester rifle, which is immediately stolen by the runner-up, Dutch Henry Brown Runtime: 93 minutes Year: 1950 Original... more
Crime reporter Mike Reese has a nose for news and an eager hand for money in return for spinning the truth. But after trying to cash in on a story involving a maid accused of a... more
11:30 PM
B/W - 107 m

TV-G
Another Part of the Forest is a shocking drama starring Fredic March as the patriarch of a highly troubled family. In the small town of Bowden, Alabama, no household is as vicious as... more
1:30 AM
B/W - 102 m

TV-PG
The quintessential Film Noir - all the elements of corruption, sex, winners and losers. Edward G Robinson plays an amateur painter who protects a young woman. He is in a mid-life... more
3:30 AM
B/W - 129 m

TV-PG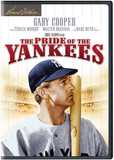 Considered one of the greatest baseball films ever made. This is the moving, true story of New York Yankee immortal Lou Gehrig, the southpaw slugger who rose to the very top of the... more
There are no titles in the genre scheduled.
Recent Movie News
Dick Dinman & Eddie Muller are ON DANGEROUS GROUND!
- The Warner Archive has just released an astonishing looking Blu-ray rendition of Nicholas Ray's dark yet hypnotically beautiful film noir ON DANGEROUS GROUND and producer/host Dick Dinman and his guest Eddie Muller dissect the various qualities which make this film so captivatingly unique.
21st Annual Kansas Silent Film Festival - Feb. 24-25
- Feb. 24-25. The 2017 edition of the KSFF will be staged at White Concert Hall on the Washburn University campus on Friday night, February 24th and all day Saturday, February 25th. The event is free and open to the public. All films will be shown on the big screen with live musical accompaniment.
TCM Movie Database
Your destination for exclusive material from the TCM vaults
LEARN MORE >