skip navigation
Weekly Schedule
Mon, May 22, 2017
DAILY SCHEDULE
WEEKLY SCHEDULE
All
Adventure
Comedy
Crime
Documentary
Drama
Epic
Horror
Musical
Romance
Short
Silent
Suspense
War
Western
Tuesday, May 23, 2017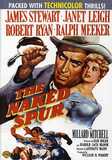 James Stewart, Robert Ryan. An engrossing Western about a bounty hunter on the trail of a dangerous outlaw and his lovely traveling companion. 1953/color/93... more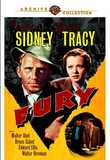 Joe Wilson, a wrongly jailed man thought to have died in a blaze started by a bloodthirsty lynch mob, is somehow alive... but dead to all he ever stood for and perhaps ever will be,... more
11:00 AM
C - 81 m

TV-PG
Widescreen
Closed
Captions
12:30 PM
B/W - 86 m

TV-PG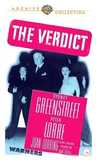 Forced to retire because his techniques are deemed "old-fashioned" a Scotland Yard detective and his friend conspire to dupe a young arrogant detective by committing the perfect... more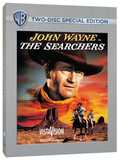 Working together for the 12th time, John Wayne and director John Ford forged THE SEARCHERS into a landmark Western offering an indelible image of the frontier and the men and women... more
6:00 PM
B/W - 116 m

TV-14
An isolated mountain man survives the cruel winters alone in the Rockies while hunting the Indians who killed his common-law wife and adopted son. Directed by Sydney... more
TCM PRIMETIME - WHAT'S ON TONIGHT:
STAR OF THE MONTH: STAR OF THE MONTH: CLARK GABLE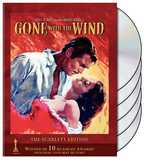 Period romance. War epic. Family saga. This dynamic and durable screen entertainment of the Civil War-era South comes home with the renewed splendor of a New 70th-Anniversary Digital... more
12:15 AM
B/W - 115 m

TV-G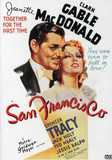 Clark Gable, Spencer Tracy. Relive the thunder of the historic 1906 San Francisco earthquake with this blockbuster film made only 30 years past. 1936/b&w/115... more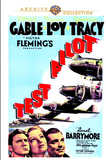 Clark Gable, Myrna Loy, Spencer Tracy. A tense drama unfolds about the hazardous exploits of a devoted Test Pilot and the effects his work has on the people who love him, namely the... more
4:30 AM
B/W - 119 m

TV-PG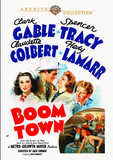 Oscar-nominated picture stars Clark Gable and Spencer Tracy as competitive oil prospectors who strike it rich in oil and romance. With screen legend Claudette Colbert, Hedy Lamarr,... more
Saturday, May 27, 2017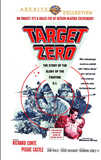 Richard Conte, Charles Bronson, Chuck Connors. Separated from their main forces, a mess of British and American soldiers form a unit and press to reach and hold an American... more
8:45 AM
B/W - 98 m

TV-PG
Widescreen
Closed
Captions
Kirk Douglas must choose between orders and conscience in this intense psychological drama costarring Nick Adams and Robert Walker, Jr. in his screen debut. As the Korean War winds... more
10:30 AM
B/W - 106 m

TV-PG
Using refugees as human shields, North Korean troops advance on Col. Steve Jankowski and his dug-in troops. Hoping to turn the throng back, Jankowski orders his gunners to fire... more
12:30 PM
B/W - 100 m

TV-14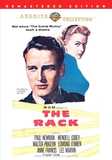 Wounded and weakened in Korean prison camps, GIs descend from the plane that returned them to U.S. soil. It is a time of tearful family reunions. A time of uncertainty about how to... more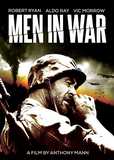 Director Anthony Mann (THE NAKED SPUR) was best known for his intelligent westerns and hard-boiled film noirs. MEN IN WAR is an unflinching and intense look at the realities of... more
As a WWII fighter pilot, Colonel Dean Hess accidentally bombed a German orphanage, killing thirty-seven children. After entering the ministry to atone for the tragedy, Hess... more
TCM PRIMETIME - WHAT'S ON TONIGHT:
THE ESSENTIALS: THE ESSENTIALS: MEMORIAL DAY MARATHON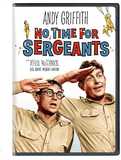 Will Stockdale (Andy Griffith) is a garrulous, innocent hillbilly serving in the Air Force. Crotchety Sergeant King (Myron McCormick) takes an instant dislike to Will and determines... more
10:30 PM
C - 121 m

TV-PG
Widescreen
Closed
Captions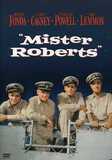 The crew of a World War II cargo ship comes to rely on the genial Mister Roberts to mediate the tantrums of an unqualified captain. Director John Ford, Mervyn LeRoy Star Henry Fonda,... more
12:45 AM
C - 104 m

TV-PG
Widescreen
Closed
Captions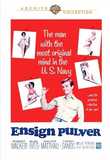 A lighthearted seeworthy oceangoing comedic voyage that begins where the classic Mister Roberts left off. Doug Roberts is gone but feckless Frank Pulver remains to battle boredom... more
The Our Gang comedies accounted for more films than any other series, totaling 221 between 1922 and 1944. But just one of those outings provided big roles for America's favorite... more
Sunday, May 28, 2017
8:00 AM
B/W - 115 m

TV-PG
Widescreen
Closed
Captions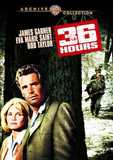 It's 1950. Maj. Jefferson Pike is in an Allied military hospital, under the care of an American doctor. Pike is an amnesiac, and if he could recount the details of D-Day, his last... more
10:00 AM
B/W - 68 m

TV-PG
11:30 AM
B/W - 75 m

TV-PG
4:15 PM
B/W - 109 m

TV-PG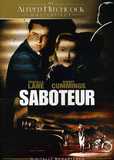 Robert Cummings, Priscilla Lane. A man is unjustly accused of sabotaging an American munitions factory during WWII and sets out in pursuit of the real criminal. 1942/b&w/108... more
TCM PRIMETIME - WHAT'S ON TONIGHT:
THE ESSENTIALS: MEMORIAL DAY MARATHON
8:00 PM
B/W - 132 m

TV-PG
This compelling World War II epic of the 8th Air Force, adapted from the novel by Sy Bartlett and Beirne Lay Jr.., is given a new dimension by Gregory Peck, who plays a combat leader... more
10:30 PM
C - 149 m

TV-PG
Widescreen
Closed
Captions
1:45 AM
B/W - 138 m

TV-PG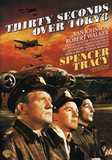 Van Johnson, Spencer Tracy, Robert Walker, Robert Mitchum. Based on a true story and boasting a fantastic cast, this profoundly realistic war drama (featuring film footage from the... more
Richard Dix, Elizabeth Allen, Ralph Bellamy. After his girlfriend intimidates him about being a pacifist, a young sculptor enlists in WWI and becomes an aerial fighter to prove... more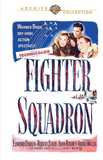 U.S. airman Ed Hardin pilots a damaged P-47 Thunderbolt toward a perilous but successful landing at his fighter-group base in the English countryside. The battered aircraft may never... more
There are no titles in the genre scheduled.
Recent Movie News
San Francisco Silent Film Festival Begins June 1
- The 22st Annual SFSFF begins June 1, with screenings running through June 4 in the historic Castro Theatre in San Francisco. The festival includes 18 programs total, with all films accompanied by live music.
Dick Dinman Salutes Undervalued Star Van Johnson!
- Kino Lorber has just released on Blu-ray a sparkling new 4K restoration of the riveting suspense thriller 23 PACES TO BAKER STREET and producer/host Dick Dinman welcomes noted author John McElwee to the show as both pay tribute to the versatile and undervalued star Van Johnson.
Kirk and Anne: Letters of Love, Laughter, and a Lifetime in Hollywood
- This is the story of film legend and centenarian Kirk Douglas and his wife of nearly sixty-three years, Anne. Their stories of enduring love and a lifetime led on the world stage unfold through the couple's own candid commentary and priceless letters from their personal archives.
TCM Movie Database
Your destination for exclusive material from the TCM vaults
LEARN MORE >