skip navigation
Weekly Schedule
Tue, Mar 20, 2018
DAILY SCHEDULE
WEEKLY SCHEDULE
All
Adventure
Comedy
Crime
Documentary
Drama
Epic
Horror
Musical
Romance
Short
Silent
Suspense
War
Western
Wednesday, March 21, 2018
Sunday, March 25, 2018
6:30 AM
B/W - 105 m

TV-PG
Josef von Sternberg combines an exuberant visual style with a story of politics and sex, and continues his obsession with screen legend Marlene Dietrich in "The Scarlet Empress."... more
In the tradition of All Quiet on the Western Front, the Eagle and the Hawk (1933) is a powerful anti-war drama in which Cary Grant and Fredric March play rival pilots with opposing... more
10:00 AM
B/W - 81 m

TV-PG
11:45 AM
B/W - 121 m

TV-PG
Widescreen
Closed
Captions
Newly Remastered in HD! Nominated for 6 Academy Awards including Best Director (Robert Wise, Run Silent, Run Deep) and winner of the Best Actress Oscar (Susan Hayward, The Honey... more
2:00 PM
B/W - 108 m

TV-PG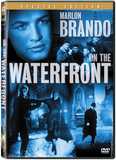 Marlon Brando, Lee J. Cobb, Karl Malden, Rod Steiger, Eva Marie Saint. An ex-boxer tries to find out where he belongs as he lives day to day as a dockworker and struggles against... more
4:00 PM
C - 97 m

TV-G
Widescreen
Closed
Captions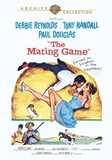 Tony Randall plays a stuffy tax auditor who comes to ferret out wealth on a small farm before falling for the owner's daughter who changes his mind about his mission... more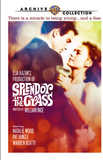 Deanie (Natalie Wood in an Oscar-nominated performance that marked a career turning point toward complex adult roles) is a teenager eager to do what's right in her 1920s Kansas town.... more
TCM PRIMETIME - WHAT'S ON TONIGHT:
TITANIC STORIES
Unhappily married and uncomfortable with life among the British upper crust, Julia Sturges takes her two children and boards the Titanic for America. Her husband Richard also... more
10:00 PM
B/W - 124 m

TV-PG
12:15 AM
B/W - 25 m

TV-G
Widescreen
Closed
Captions
There are no titles in the genre scheduled.
Recent Movie News
Herbert Marshall - A Biography
- Scott O'Brien's biographies on Kay Francis, Virginia Bruce, Ann Harding, Ruth Chatterton, George Brent and Sylvia Sidney made the "Best of the Year" category in various publications.
Martin Scorsese to be Presented the First Annual Robert Osborne Award
- TCM is proud to honor our late host, Robert Osborne, with the creation of the Robert Osborne Award. This annual award will be presented at the TCM Classic Film Festival to an individual whose work has helped keep the cultural heritage of classic films alive and thriving for generations to come.
TCM Movie Database
Your destination for exclusive material from the TCM vaults
LEARN MORE >