skip navigation
Weekly Schedule
Tue, Jun 27, 2017
DAILY SCHEDULE
WEEKLY SCHEDULE
All
Adventure
Comedy
Crime
Documentary
Drama
Epic
Horror
Musical
Romance
Short
Silent
Suspense
War
Western
Sunday, July 02, 2017
6:00 AM
C - 91 m

TV-G
Widescreen
Closed
Captions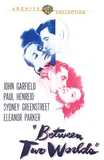 A dose of World War II realism puts a gritty edge on this retelling of the early Talkie Outward Bound that loses none of the prior version's ethereal power in this tale of passengers... more
10:00 AM
B/W - 96 m

TV-PG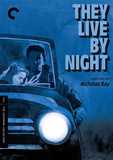 Legendary director Nicholas Ray began his career with this lyrical film noir, the first in a series of existential genre films overflowing with sympathy for America's outcasts and... more
12:00 PM
B/W - 126 m

TV-G
A musical portrait of composer/singer/dancer George M. Cohan. From his early days as a child star in his family's vaudeville show up to the time of his comeback at which he received... more
2:15 PM
C - 85 m

TV-14
Widescreen
Closed
Captions
Elvis Presley, Ann-Margret. The two stars are an electrifying combination in this upbeat musical about a troubled race-car driver named Lucky who's vying for a spot in the... more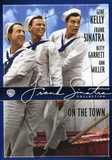 Eager to experience it all, three sailors are determined to find love and adventure during their 24-hour leave in New York City. Carrying with them good hearts, great voices, and... more
TCM PRIMETIME - WHAT'S ON TONIGHT:
THE ESSENTIALS: FAMILY FARMS
8:00 PM
B/W - 111 m

TV-MA
Widescreen
Closed
Captions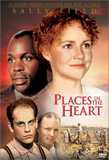 When her husband is killed, a woman is left with the family and the debts. The only way to survive is to take in borders and harvest the cotton field. Starring Danny Glover, John... more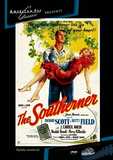 A cotton picker tries to make a better life for his family and tries to farm the cotton instead. They are unlucky and the crop is diseased and then there is a flood. more
Following the gorgeous, seemingly liberated Adriana (Divorce Italian Style's Stefania Sandrelli) as she chases her dreams in the Rome of La dolce vita, I Knew Her Well is at once a... more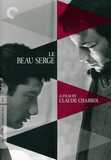 Of the hallowed group of Cahiers du cinima critics turned filmmakers who would transform French film history, Claude Chabrol (LES BONNES FEMMES) was the first to direct his own... more
Monday, July 03, 2017
Synopsis: This short showcases composers and lyricists of songs that are now considered standards of American popular music.
Dir: Sammy Lee
B/W
20 min

Ramon Novarro, Renee Adoree. in a South Seas paradise, a carefree half-caste whiles away his time with music and laughter until the white guardian of the native girl he loves tries... more
10:15 AM
B/W - 98 m

TV-PG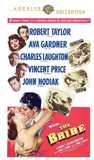 The story revolves around a war-surplus racket operated from an island off the Central American coast where federal agent Robert Taylor runs into the only thing steamier than the... more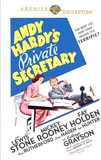 Andy's gone and done it this time. All set to graduate from high school and he flunks his English exam - in spite of the fact that Aunt Milly is his teacher, and that the Judge has... more
Ziegfeld made 'em big. So the film version of his Rio Rita matched the showman's grandeur with a musical that adhered to the source and earned kudos as 'one of the best of the... more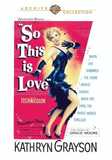 1953 musical bio-pic of Metropolitan opera soprano Grace Moore who died in a plane crash in 1947. Flowing with songs popularized by Moore and excerpts from three classic operas, So... more
TCM PRIMETIME - WHAT'S ON TONIGHT:
THE ESSENTIALS: THE AMERICAN DREAM
8:00 PM
B/W - 168 m

TV-PG
11:00 PM
B/W - 134 m

TV-G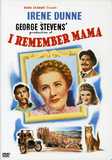 Irene Dunne stars in this nostalgic picture directed by George Stevens as the mother anyone would love. Chronicled by her aspiring-writer daughter (Barbara Bel Geddes), Mama is the... more
Arriving penniless in the U.S. Czech immigrant Steve Dangos soon realizes America truly is the land of opportunity. Starting out in the iron mines of Minnesota he heads to the steel... more
Synopsis: An impoverished farming couple decides to move from Sweden to the U.S. in the 19th century.
Dir: Jan Troell
Color
151 min
, CC
There are no titles in the genre scheduled.
Recent Movie News
San Francisco Silent Film Festival Begins June 1
- The 22st Annual SFSFF begins June 1, with screenings running through June 4 in the historic Castro Theatre in San Francisco. The festival includes 18 programs total, with all films accompanied by live music.
TCM Movie Database
Your destination for exclusive material from the TCM vaults
LEARN MORE >