skip navigation
Weekly Schedule
Tue, Aug 30, 2016
DAILY SCHEDULE
WEEKLY SCHEDULE
All
Adventure
Comedy
Crime
Documentary
Drama
Epic
Horror
Musical
Romance
Short
Silent
Suspense
War
Western
Tuesday, August 30, 2016
6:00 AM
B/W - 104 m

TV-PG
Jean Simmons, Paul Douglas and Anthony Franciosa star in producer Joe Pasternak's delightful production which was called "the kind of movie audiences hunger for but all too... more
Synopsis: This short film looks at the duties of the modern nurse.
Dir: Harry W. Smith
B/W
8 min

9:45 AM
B/W - 137 m

TV-PG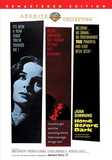 Jean Simmons, Dan O'Herlihy, Rhonda Fleming. Charlotte Bronn walks out of a mental institution and back into the emotionally stunted life that sent her there, trapped in a chilly... more
Synopsis: This short film takes the viewer on a visit to the United States Military Academy at West Point, New York.
Dir: James A. FitzPatrick
Color
9 min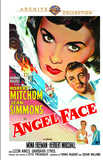 Otto Preminger, who showed how to mix a beautiful woman with murder in the landmark Laura, directs this tale of a passion gone haywire. Frank's a regular guy with a steady girl and a... more
5:15 PM
C - 149 m

TV-G
Widescreen
Closed
Captions
TCM PRIMETIME - WHAT'S ON TONIGHT:
SUMMER UNDER THE STARS: SUMMER UNDER THE STARS: JEAN SIMMONS
Jean Simmons portrays young Bess in this rich tapestry of a film that traces the tumultuous danger-fraught years from Elizabeth's birth to her unexpected ascension to the throne at a... more
10:00 PM
C - 196 m

TV-PG
Widescreen
Closed
Captions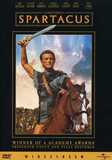 Director Stanly Kubrick's multi-Academy Award winning historical epic drama stars the manly Kirk Douglas as... Spartacus, the rebellious slave who leads a crusade for freedom against... more
1:30 AM
B/W - 154 m

TV-14
Synopsis: This short film shows members of a "snow patrol" at work in the Cascade Mountains of Washington state.
Dir: Don Horter
B/W
8 min

Wednesday, August 31, 2016
Thursday, September 01, 2016
Friday, September 02, 2016
Saturday, September 03, 2016
Sunday, September 04, 2016
Monday, September 05, 2016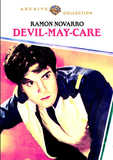 Silent screen heartthrob Ramon Novarro (Ben-Hur: A Tale of the Christ) sounds off in his all-talking debut, a romantic musical adventure directed by Sidney Franklin. When Napoleon is... more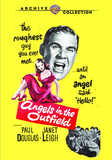 The batters couldn't hit water if they fell out of a boat. The fielders must be using frying pans instead of baseball mitts. It looks like the lowly Pittsburgh Pirates haven't got a... more
12:45 PM
B/W - 90 m

TV-14
Capt. Jeff Eliot (Gene Kelly) roams the tawdry dives of post-war Munich searching for a delicate young beauty named Wilhelmina (Pier Angeli), the only survivor of the family that hid... more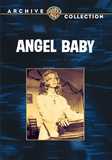 George Hamilton stars as an evangelist touring the backwoods South who "heals" and falls in love with a young mute woman. Burt Reynolds as the unscrupulous man who exploits her new... more
6:00 PM
B/W - 99 m

TV-PG
Widescreen
Closed
Captions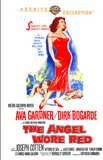 The love affair between a man of faith and a scarlet woman is told in this compelling drama starring Ava Gardner and Dirk Bogarde, set during the Spanish Civil War. Disillusioned by... more
TCM PRIMETIME - WHAT'S ON TONIGHT:
THE ESSENTIALS: HAPPY ANNIVERSARY
8:00 PM
B/W - 198 m

TV-14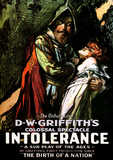 11:30 PM
B/W - 119 m

TV-PG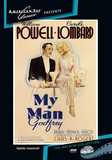 A bowery bum (William Powell) crosses paths with a young heiress and ends up in the unlikely job of butler for her wealthy family in this screwball comedy from the Great Depression... more
TCM Presents Elvis Mitchell Under the Influence: Laurence Fishburne (2008)
There are no titles in the genre scheduled.
Recent Movie News
TCM Movie Database
Your destination for exclusive material from the TCM vaults
LEARN MORE >