skip navigation
Weekly Schedule
Mon, Apr 24, 2017
DAILY SCHEDULE
WEEKLY SCHEDULE
All
Adventure
Comedy
Crime
Documentary
Drama
Epic
Horror
Musical
Romance
Short
Silent
Suspense
War
Western
Monday, April 24, 2017
Wrestling manager Honest "Ham" Hamilton (Jack Oakie) is in hock up to his neck - and his continental creditors are calling due. So Ham is counting on his star wrestler, Mike Scanlon... more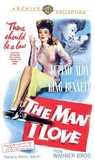 Torch singer Petey Brown is beautiful and smart. The beautiful gets her in trouble. She'll need all of the smart to get out of it in this bluesy boozy noir salute to tough dames in... more
9:00 AM
C - 99 m

TV-PG
Widescreen
Closed
Captions
Alfred Hitchcock shifts gears for this unusual black comedy, set in New England, concerning the problems a dead man causes his former neighbors. The trouble with Harry is that he is... more
Phileas Fogg bet his fellow club members that he can circle the globe in eighty days. That may not be impressive today, but in 1872, it was nearly impossible. Accompanied by his... more
2:15 PM
C - 86 m

TV-PG
Widescreen
Closed
Captions
Glenn Ford straps on his sidearm and his sense of humor to portray Jason Sweet. George Marshall directs Ford Shirley MacLaine Leslie Nielsen (as the villain) and more familiar... more
Synopsis: This short film takes the viewer to Australia.

Color
9 min

5:45 PM
C - 123 m

TV-PG
Widescreen
Closed
Captions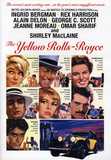 Ingrid Bergman, Rex Harrison, Shirley MacLaine. The story of three very different owners of yellow Rolls-Royce Phantom II, changing hands between an English aristocrat, a Chicago... more
TCM PRIMETIME - WHAT'S ON TONIGHT:
BARBRA STREISAND'S 75TH BIRTHDAY
8:00 PM
C - 155 m

TV-PG
Widescreen
Closed
Captions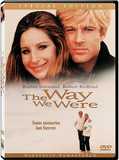 Screen legends Barbra Streisand and Robert Redford make movie magic as the captivating star-crossedlovers, Hubbell Gardiner and Katie Morosky. Theirs is a classic love story sparked... more
1:15 AM
C - 133 m

TV-14
Widescreen
Closed
Captions
NTSC/Region 1. Disc 1: Theatrical Cut (Widescreen Feature) Director's Extended Cut (Widescreen Feature) with added scenes from Barbra's Archives An Introduction by Barbra Streisand... more
Wednesday, April 26, 2017
Speedy was the last silent feature to star Harold Lloyd (Safety Last!)-and one of his very best. The slapstick legend reprises his "Glasses Character," this time as a good-natured... more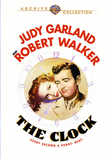 It's wartime and young people are rushing into hasty - sometimes unwise - marriages. But not pretty level-headed Alice. Then she meets Joe a G.I. on a two-day pass and falls... more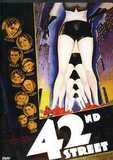 Classic, dazzling Busby Berkeley musical about a producer who may be putting on his final show only only to have a stand-in replace the star. Starring Ginger Rodgers, Ruby Keeler,... more
11:15 AM
B/W - 96 m

TV-14
The story is based on facts about a young woman who is brutally murdered in the streets of New York City and the subsequent manhunt for her killer, who eventually leads the police to... more
1:15 PM
B/W - 104 m

TV-PG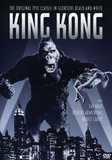 Bruce Cabot, Faye Wray. The 8000 pound gorilla in the room! The 8th wonder of the world. One of the most anticipated DVDs of all time! King Kong is every single one of those things... more
3:15 PM
B/W - 138 m

TV-PG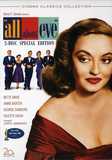 An unforgettable, acerbic look behind the scenes of New York theater, ALL ABOUT EVE depicts the glory days, even as it reveals it's denizens' naked ambition as they stand... more
Audrey Hepburn, George Peppard. A romantic comedy about a beautiful yet vulnerable small-town girl who leaves the boonies to live the wild life in New York City, hobnobbing among the... more
TCM PRIMETIME - WHAT'S ON TONIGHT:
STAR OF THE MONTH: CINEMATOGRAPHY BY HASKELL WEXLER
8:00 PM
C - 148 m

TV-14
Widescreen
Closed
Captions
10:45 PM
B/W - 168 m

TV-PG
1:45 AM
C - 110 m

TV-14
Widescreen
Closed
Captions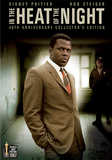 While on a trip back home in Mississippi, detective Virgil Tibbs is arrested for the murder of a prominent industrialist. His only crimes: being out late at night and being black.... more
3:45 AM
B/W - 131 m

TV-MA
Friday, April 28, 2017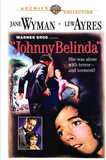 Life is hard on MacDonald farm in stony, windswept Nova Scotia - and harder for young Belinda, a deaf mute whose affliction has been confused with mental deficiency. Then the town's... more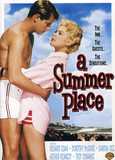 When a business man, Ken Jorgenson takes his wife, Helen and his daughter Molly to an island off the coast of Maine, little does he suspect that he will rekindle the teenage love... more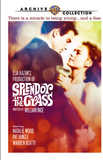 Deanie (Natalie Wood in an Oscar-nominated performance that marked a career turning point toward complex adult roles) is a teenager eager to do what's right in her 1920s Kansas town.... more
3:30 PM
B/W - 122 m

TV-PG
Previously filmed in 1931 under it's original title, Theodore Dreiser's bulky but brilliant novel An American Tragedy was remade in 1951 by George Stevens as A Place in the Sun.... more
5:45 PM
C - 118 m

TV-PG
Widescreen
Closed
Captions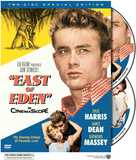 Based on John Steinbeck's novel and directed by award-winning director Elia Kazan, East of Eden was James Deans breakout big-screen performance, one that will forever be remembered... more
TCM PRIMETIME - WHAT'S ON TONIGHT:
TCM SPOTLIGHT: TCM SPOTLIGHT: POST-WAR MELODRAMA
8:00 PM
C - 95 m

TV-PG
Widescreen
Closed
Captions
Though ignored at the time of it's release, Nicholas Ray's Bigger Than Life is now recognized as one of the great American films of the 1950s. When a friendly, successful suburban... more
10:00 PM
B/W - 96 m

TV-14
12:00 AM
B/W - 104 m

TV-MA
Saturday, April 29, 2017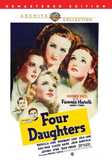 This story of music professor Adam Lemp, his four daughters and the men who love them aims straight at the heart - and scores an unerring hit. Poignant, laced with laughter and... more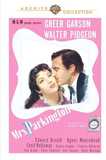 Story of a social-climbing woman who marries a wealthy-but-homespun man and forces her way into high society. more
12:15 PM
B/W - 96 m

TV-PG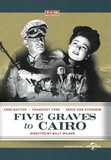 The wartime espionage thriller FIVE GRAVES TO CAIRO, starring Franchot Tone and Anne Baxter, marks Billy Wilder's second directorial effort. John J. Bramble Tone), the sole survivor... more
2:00 PM
C - 121 m

TV-PG
Widescreen
Closed
Captions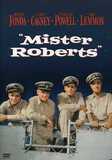 The crew of a World War II cargo ship comes to rely on the genial Mister Roberts to mediate the tantrums of an unqualified captain. Director John Ford, Mervyn LeRoy Star Henry Fonda,... more
4:15 PM
C - 208 m

TV-PG
Widescreen
Closed
Captions
Paul Newman, Eva Marie Saint, Sal Mineo, Peter Lawford. Otto Preminger's epic story of the Jewish refugees' struggle for Israel during the 1947 Palestinian War. 1960/color/3 hrs., 28... more
TCM PRIMETIME - WHAT'S ON TONIGHT:
TCM SPOTLIGHT: THIS IS A STICK UP!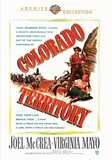 A ruthless outlaw escapes from jail goes on the lam and plans one final robbery. Action-packed western stars Joel McCrea Virginia Mayo and Oscar-winner Dorothy... more
Paul Newman, Robert Redford, Katharine Ross. The legendary adventures of the two infamous outlaws as they rob banks along the Mexican border and flee to South America while being... more
12:15 AM
C - 137 m

TV-MA
Widescreen
Closed
Captions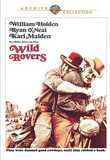 Lifelong ranch hand Ross Bodine decides cow punching is no kind of life. So he and a raw Cowboy half his age rob a bank to get the cash each needs to improve his lot. An indignant... more
2:45 AM
C - 97 m

TV-MA
Widescreen
Closed
Captions
Sunday, April 30, 2017
The Gold Diggers are headed for Paris, bringing their feathers, frills, New Yawk tawk - and ballet shoes! A French diplomat has mistaken 43rd Street's Club Ballé for the American... more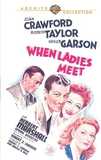 A female novelist doesn't realize her new friend is the wife whose husband she's trying to steal. more
10:00 AM
B/W - 79 m

TV-14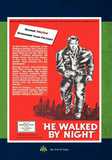 Originally released in 1948. Directed by Alfred L. Werker. Starring James B. Cardwell, Scott Brady, Richard Basehart. more
12:00 PM
B/W - 145 m

TV-G
Tyrone Power, Gene Tierney, Clifton Webb, Anne Baxter. A young American soldier returns from WWI and wonders about the meaning of life. Based on the novel by Somerset Maugham.... more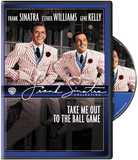 Frank Sinatra, Gene Kelly, Esther Williams. Step up to the plate for this baseball romp about a shortstop and second-baseman who spend the winter flinging the onstage blarney and the... more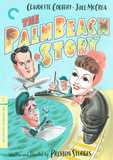 This wild tale of wacky wedlock from Preston Sturges (THE LADY EVE) takes off like a rocket and never let's up. Joel McCrea (SULLIVAN'S TRAVELS) and Claudette Colbert (IT HAPPENED... more
TCM PRIMETIME - WHAT'S ON TONIGHT:
TCM SPOTLIGHT: NUNS AND PRIESTS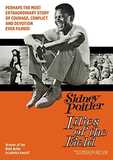 Mastered in HD! Nominated for 5 Academy Awards including Best Picture and winner of the Best Actor Oscar (Sidney Poitier, In the Heat of the Night). Homer Smith (Poitier), an... more
12:00 AM
B/W - 95 m

TV-PG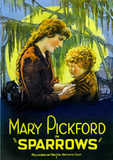 2:00 AM
B/W - 107 m

TV-14
Anna Magnani is Mamma Roma, a middle-aged prostitute who attempts to extricate herself from her sordid past for the sake of her son. Direction: Pier Paolo Pasolini Actors: Anna... more
4:15 AM
B/W - 103 m

TV-PG
There are no titles in the genre scheduled.
Recent Movie News
Alec Baldwin to Host TCM's THE ESSENTIALS
- Legendary Late Night Host David Letterman, Emmy and Golden Globe® Winner Tina Fey and Oscar-Winning Director William Friedkin Set to Join as Special Guests Throughout the Season. Premieres May 6 & Airs Saturdays at 8 p.m.
Dick Dinman & William Wellman Jr. Salute BATTLEGROUND!
- Distinguished actor, writer and producer William Wellman Jr. rejoins Dick as both salute William Wellman's Oscar-winning once in a lifetime epic military drama which has just been beautifully remastered on Blu-ray by the Warner Archive.
TCM Movie Database
Your destination for exclusive material from the TCM vaults
LEARN MORE >