skip navigation
Weekly Schedule
Tue, Jan 16, 2018
DAILY SCHEDULE
WEEKLY SCHEDULE
All
Adventure
Comedy
Crime
Documentary
Drama
Epic
Horror
Musical
Romance
Short
Silent
Suspense
War
Western
Tuesday, January 16, 2018
Oscar-honoree Edward G. Robinson stars in this true story of the German scientist who devoted his life to curing syphilis. more
A woman with hiccups finally turns to a psychoanalyst for some help. While in the doctor's office she meets a confused man. more
William Holden, Colleen Gray. A confirmed bachelor likes life just the way it is-free and easy. But his five adopted kids see things differently and are constantly trying to set him... more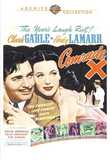 In pre-World War II Russia Soviet streetcar conductor Theodore (Hedy Lamarr) and American reporter Mac (Clark Gable)share a comedy-and-action-filled adventure involving secret... more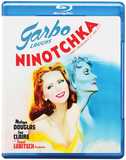 Garbo Talks! Proclaimed ads when silent star Greta Garbo debuted in talkies. Nine years and 12 classic screen dramas later, the gifted movie legend was ready for another change.... more
5:45 PM
C - 118 m

TV-G
Widescreen
Closed
Captions
TCM PRIMETIME - WHAT'S ON TONIGHT:
THE GILDED AGE
8:00 PM
C - 139 m

TV-PG
Widescreen
Closed
Captions
10:30 PM
B/W - 115 m

TV-PG
After discovering that his bride-to-be is going to be disinherited, a handsome young fortune hunter jilts her on the night of their elopement. Years later, when the woman's fortune... more
12:45 AM
B/W - 88 m

TV-PG
Arriving penniless in the U.S. Czech immigrant Steve Dangos soon realizes America truly is the land of opportunity. Starting out in the iron mines of Minnesota he heads to the steel... more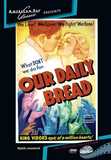 Times are hard during the Great Depression. So a group of unemployed workers, led by urban couple John and Mary Sims, take up residence on a communal farm to try to fend for... more
Wednesday, January 17, 2018
Thursday, January 18, 2018
Saturday, January 20, 2018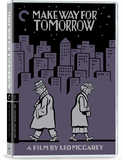 Leo McCarey's Make Way for Tomorrow is one of the great unsung Hollywood masterpieces, an enormously moving Depression-era depiction of the frustrations of family, aging, and the... more
9:45 AM
B/W - 118 m

TV-PG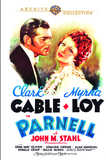 Clark Gable, Myrna Loy, Edmund Gwenn. The intriguing story of Irish nationalist Charles Stewart Parnell boldly comes to the screen and spotlights his intense fight for Irish... more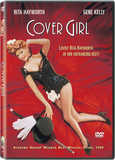 Lovely Rita Hayworth at her entrancing best. Staring: Rita Hayworth, Gene Kelly. Product Features: Closed Caption Original Language: English Subtitles Available: Chinese, English,... more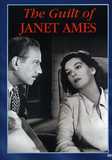 Melvyn Douglas, Rosalind Russell, Sid Caesar. Russell plays the confused widow of a WWII soldier who died heroically in battle-saving the lives of five comrades by throwing himself... more
Synopsis: This promotional short for "The Unsinkable Molly Brown" (1964) focuses on the creation of a costume worn by Debbie Reynolds for the film.

B/W
5 min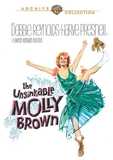 Debbie Reynolds, Harve Presnell, Ed Begley. A backwoods heroine who survives the Titanic and the snobbery of Denver society, goes on to become the richest woman in town and earns the... more
TCM PRIMETIME - WHAT'S ON TONIGHT:
THE ESSENTIALS: THE ESSENTIALS
Direction: Vincente Minnelli Actors: Cyd Charisse, Fred Astaire, Jack Buchanan, James Mitchell, Nanette Fabray, Oscar Levant, Robert Gist Special Features: Full Frame Format.... more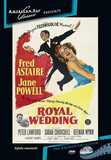 A brother and sister dance act's show closes in New York. They get a booking in London at the same time as a royal wedding. They cross to England on a liner and dance as it... more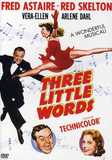 Red Skelton, Vera-Ellen, Debbie Reynolds, Fred Astaire. Musical biography of the songwriting team of Kalmar and Ruby and their climb to success. Songs include I Wanna Be Loved by You... more
2:00 AM
B/W - 102 m

TV-PG
4:00 AM
B/W - 118 m

TV-14
Sunday, January 21, 2018
When poets love heaven and earth, fall back to watch!" exclaimed ads for this prestigious film. The hyperbole was prophetic. So many moviegoers watched the Barretts of Wimpole Street... more
8:00 AM
B/W - 106 m

TV-PG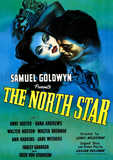 10:00 AM
B/W - 82 m

TV-PG
12:00 PM
B/W - 109 m

TV-PG
Gary Cooper and Franchot Tone star in The Lives of a Bengal Lancer, an exciting adventure of the heroic men who guard the British Empires perilous Khyber Pass in India. Surly Captain... more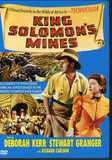 Before there was an Indiana Jones, there was Allan Quartermain, the stalwart hero of H. Rider Haggard's classic 1885 novel that's been filmed four times. Stewart Granger portrays... more
Unhappily married and uncomfortable with life among the British upper crust, Julia Sturges takes her two children and boards the Titanic for America. Her husband Richard also... more
TCM PRIMETIME - WHAT'S ON TONIGHT:
THE ESSENTIALS: INVESTIGATIVE REPORTERS
In America, can a man be guilty until proven innocent? Suppose you picked up this morning's newspaper and your life was a front page headline... and everything they said was accurate... more
10:15 PM
C - 122 m

TV-MA
Widescreen
Closed
Captions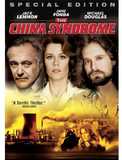 Nominated for four Academy Awards® including Best Actor and Actress (Jack Lemmon, Best Actor; Jane Fonda, Best Actress-1979), THE CHINA SYNDROME stars Jane Fonda, Jack Lemmon and... more
12:30 AM
B/W - 90 m

TV-PG
Monday, January 22, 2018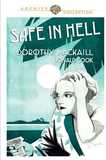 Gilda (Dorothy Mackaill) thought she had fallen as far as a woman could fall when she got a call telling her a client was requesting her services. But when the client turns out to be... more
A criminal known as "the Panther Claw" strikes terror in the hearts of his victims in this classic whodunit. 2006. more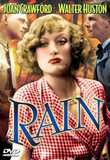 Joan Crawford, Walter Huston. While stranded on a South Seas island, an intensely righteous preacher tries to cure a voluptuous prostitute of her sinful ways while trying to suppress... more
12:30 PM
B/W - 93 m

TV-PG
1940 marked a high point in Ginger Rogers' career: it was the year of Kitty Foyle, which would earn her a Best Actress Academy Award®. Rogers made another exceptional drama that... more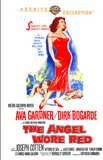 The love affair between a man of faith and a scarlet woman is told in this compelling drama starring Ava Gardner and Dirk Bogarde, set during the Spanish Civil War. Disillusioned by... more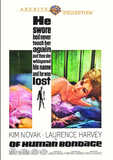 Kim Novak, who rose to fame in the 1955 classic Picnic, gives one of the finest performances of her career in of Human Bondage, a passion-charged drama costarring Laurence Harvey... more
TCM PRIMETIME - WHAT'S ON TONIGHT:
TCM GUEST PROGRAMMER: TCM GUEST PROGRAMMER: JOANNA GOING
8:00 PM
C - 117 m

TV-PG
Widescreen
Closed
Captions
This remarkable adaptation of Walter Farley's classic children's novel by Carroll Ballard (Fly Away Home), in which an American boy is rescued after a shipwreck off the coast of... more
Wings of Desire (Der Himmel über Berlin) is one of cinema's loveliest city symphonies. Bruno Ganz is Damiel, an angel perched atop buildings high over Berlin who can hear the... more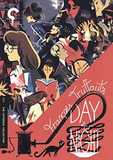 This loving farce from François Truffaut (Jules and Jim) about the joys and turbulence of moviemaking is one of his most beloved films. Truffaut himself appears as the harried... more
3:00 AM
B/W - 131 m

TV-14
Repackaged more
There are no titles in the genre scheduled.
Recent Movie News
Dick Dinman's "Best of '17" Classic Blu-ray Releases!
- Producer/host Dick Dinman picks his choices for the best classic Blu-ray releases of the year among which one of the biggest surprises is Classic Flix' s shockingly magnificent rendering of the brilliant Anthony Mann/John Alton noir masterwork T-MEN.
TCM Movie Database
Your destination for exclusive material from the TCM vaults
LEARN MORE >