skip navigation
Daily Schedule
Fri, Dec 07, 2018
DAILY SCHEDULE
WEEKLY SCHEDULE
Friday, December 07, 2018
6:45 AM
B/W - 115 m

TV-14
8:45 AM
C - 165 m

TV-G
Widescreen
Closed
Captions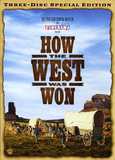 Hollywood's most celebrated luminaries-behind the camera as well as in front of it combined talents to present this epic tale of the development of the American West from the 1830s... more
11:30 AM
B/W - 132 m

TV-PG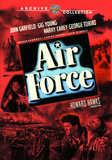 The Flying Fortress Mary-Ann and it's crew leave San Francisco for Honolulu on the day before Japan's sneak attack on Pearl Harbor... and fly right into World War II. Howard Hawks... more
5:30 PM
B/W - 138 m

TV-PG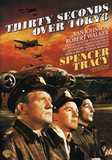 Van Johnson, Spencer Tracy, Robert Walker, Robert Mitchum. Based on a true story and boasting a fantastic cast, this profoundly realistic war drama (featuring film footage from the... more
TCM PRIMETIME - WHAT'S ON TONIGHT:
TCM SPOTLIGHT: TCM SPOTLIGHT: SONGS ON SCREEN
8:00 PM
C - 106 m

TV-MA
Widescreen
Closed
Captions
College degree in hand and clueless as to his next move, suburban kid Benjamin Braddock (Dustin Hoffman) finds himself drawn into an illicit affair by older, glamorous family friend... more
10:00 PM
C - 102 m

TV-14
Widescreen
Closed
Captions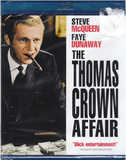 Starring Steve McQueen (The Great Escape) and Faye Dunaway (Network), this classic suspense thriller has all the dazzling personality of the intriguing crime it portrays. Debonair... more
12:00 AM
B/W - 93 m

TV-PG
Widescreen
Closed
Captions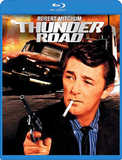 Moonshine to quench the devil's thirst! The legendary Robert Mitchum roars down the hottest highway on earth in the action-packed Thunder Road, a cult classic that moves like white... more
2:00 AM
C - 82 m

TV-14
Widescreen
Closed
Captions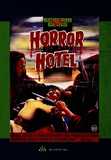 Synopsis: A short industrial film that seeks to help working men and their wives deal with life's little problems.

Color
13 min

Synopsis: In this short film, a troubled teen deals with the death of his mother and ill treatment by his stepfather.
Dir: Arthur Swerdloff Cast: Michael Keslin ,
Color
27 min

There are no titles in the genre scheduled.
Recent Movie News
All That Heaven Allows: A Biography of Rock Hudson
- Author Mark Griffin probes beneath the façade to craft
the
definitive biography of the complicated, conflicted individual and widely misunderstood icon, whose illustrious career spanned 40 years and who was the first major celebrity to die of AIDS.
TCM Movie Database
Your destination for exclusive material from the TCM vaults
LEARN MORE >