skip navigation
Daily Schedule
Tue, Sep 11, 2018
DAILY SCHEDULE
WEEKLY SCHEDULE
Tuesday, September 11, 2018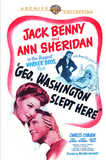 Manhattanites Bill and Connie Fuller are trying to make a go of life in their dilapidated, recently purchased country home. The place has a lot of history. George Washington slept... more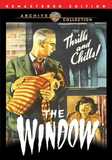 Bobby Driscoll, Barbara Hale. Nine-year-old Tommy Woodry has a history of making things up. So when the boy who cries wolf actually sees the neighbors commit a real murder in his own... more
Audrey Hepburn, Alan Arkin. A blind woman is terrorized in her apartment by three criminals searching for a doll with heroin hidden inside. 1967/color/108... more
5:45 PM
B/W - 125 m

TV-PG
Widescreen
Closed
Captions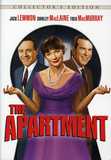 Shirley MacLaine, Jack Lemmon, Fred MacMurray. This Oscar-winning, Billy Wilder classic is back in a collector's edition of the hilarious tale about how an ambitious... more
TCM PRIMETIME - WHAT'S ON TONIGHT:
TCM SPOTLIGHT: TCM SPOTLIGHT: AAFCA PRESENTS: THE BLACK EXPERIENCE ON FILM
8:00 PM
C - 107 m

TV-MA
Widescreen
Closed
Captions
Set in 1960's, Cooley High is a slice-of-life tale of high school students coping with the challenges of every day life growing up in the Chicago housing projects. Preach' (Glynn... more
12:00 AM
B/W - 68 m

TV-PG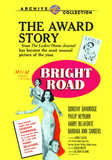 A year before they shot to stardom in Carmen Jones, Dorothy Dandridge and Harry Belafonte made this inspiring film about a gifted educator and a lost boy. Dandridge plays Jane... more
1:30 AM
C - 107 m

TV-14
Widescreen
Closed
Captions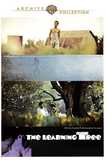 Kyle Johnson, Alex Clarke. Gordon Parks directed this powerful film based on his autobiographical novel about growing up in Kansas-learning about love, fear, violent racial injustice... more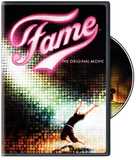 In Alan Parker's FAME, teenagers selected for New York City's High School for the Performing Arts push their talents to the limit to make it big in show business. This episodic tale... more
There are no titles in the genre scheduled.
Recent Movie News
The Girl on the Balcony - Memoir by Olivia Hussey
- OLIVIA HUSSEY RELEASES MEMOIR COINCIDING WITH 50TH ANNIVERSARY OF ROMEO & JULIET, THE FILM THAT LAUNCHED HER FROM SIMPLE GIRL IN ARGENTINA TO INTERNATIONAL STARDOM, SWINGING 60'S IT GIRL, AND BEYOND.
TCM Movie Database
Your destination for exclusive material from the TCM vaults
LEARN MORE >