skip navigation
Daily Schedule
Fri, Aug 31, 2018
DAILY SCHEDULE
WEEKLY SCHEDULE
Friday, August 31, 2018
Spring Fever casts the star as lowly shipping clerk Jack Kelly. Falling in love with heiress Allie Monte Jack bluffs his way into Allie's country club posing as a champion golfer.... more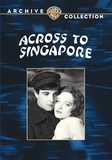 Joan Crawford, Ramon Novarro. The youngest in a seafaring family is in love with a girl promised to his brother. When they set sail for Singapore, a storm of emotional danger lies... more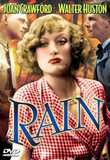 Joan Crawford, Walter Huston. While stranded on a South Seas island, an intensely righteous preacher tries to cure a voluptuous prostitute of her sinful ways while trying to suppress... more
Joan Crawford, William Powell and Robert Montgomery shine in this sparkling drawing room comedy, costarring Frank Morgan, Jessie Ralph and Nigel Bruce. When wealthy American widow... more
12:30 PM
B/W - 95 m

TV-PG
A working girl gets ahead through the good graces of a wealthy tycoon impressed with her nobility. more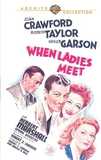 A female novelist doesn't realize her new friend is the wife whose husband she's trying to steal. more
4:00 PM
B/W - 124 m

TV-PG
Musical star Jenny Stewart functions on two emotional levels: demanding and impossible. Only one person will stand up to Jenny: her accompanist, blinded in the war. But it may be... more
TCM PRIMETIME - WHAT'S ON TONIGHT:
SUMMER UNDER THE STARS: SUMMER UNDER THE STARS: JOAN CRAWFORD
8:00 PM
B/W - 111 m

TV-PG
In this rediscovered masterpiece of film noir, Joan Crawford plays a successful playwright who marries a mediocre actor (Jack Palance) with a troubling secret. She soon discovers... more
10:00 PM
B/W - 94 m

TV-PG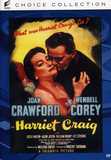 Oscar-« winner Joan Crawford (Best Actress, 1945, Mildred Pierce) plays Harriet Craig, a sophisticated yet dictatorial woman who runs her household with an iron fist, driving her... more
12:00 AM
B/W - 108 m

TV-G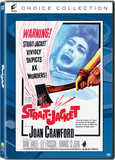 Movie queen Joan Crawford (Mildred Pierce) gives a terrific performance in this chiller from pioneer horror movie producer William Castle (House on Haunted Hill). Crawford plays Lucy... more
3:45 AM
B/W - 134 m

TV-PG
There are no titles in the genre scheduled.
Recent Movie News
The Girl on the Balcony - Memoir by Olivia Hussey
- OLIVIA HUSSEY RELEASES MEMOIR COINCIDING WITH 50TH ANNIVERSARY OF ROMEO & JULIET, THE FILM THAT LAUNCHED HER FROM SIMPLE GIRL IN ARGENTINA TO INTERNATIONAL STARDOM, SWINGING 60'S IT GIRL, AND BEYOND.
TCM Movie Database
Your destination for exclusive material from the TCM vaults
LEARN MORE >