skip navigation
Daily Schedule
Wed, Jun 13, 2018
DAILY SCHEDULE
WEEKLY SCHEDULE
Wednesday, June 13, 2018
Basil Rathbone, Nigel Bruce. Holmes and Watson pursue a murderer who hacks off the right forefingers of his female victims! The duo soon uncover a diabolical web of blackmail and... more
11:30 AM
B/W - 130 m

TV-G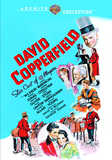 We are friends for life." the man speaking: Micawber, played by W.C. Fields with great comedic charm and human warmth. The child addressed: David, played by Freddie Bartholomew in... more
1:45 PM
B/W - 126 m

TV-PG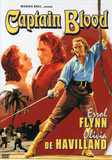 Actors: Basil Rathbone, Errol Flynn, Guy Kibbee, Henry Stephenson, Lionel Atwill, Olivia de Havilland, Robert Barrat, Ross Alexander Direction: Michael Curtiz Language: English Year:... more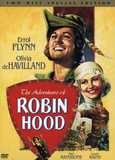 Based on the well-known English legend, Robin of Locksley is a noble who is forced to become an outlaw when Prince John the usurper tries to take the throne from his absent brother.... more
TCM PRIMETIME - WHAT'S ON TONIGHT:
DOLLARS TRILOGY
8:00 PM
C - 100 m

TV-14
Widescreen
Closed
Captions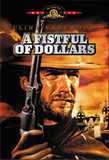 Classic Western starringClint Eastwod, Marianne Koch and Gian Maria Volonte. (1964) Running time: 101 minutes. more
10:00 PM
B/W - 132 m

TV-14
Widescreen
Closed
Captions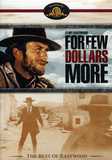 The pulse-pounding follow-up to Sergio Leone's a Fistful of Dollars brings back Clint Eastwood as the serape-clad, cigar-chewing Man with No Name. Starring Lee Van Cleef. (1965)... more
12:30 AM
C - 179 m

TV-14
Widescreen
Closed
Captions
Synopsis: This short film presents a look at Italy's popular tourist spots.

Color
7 min

Filmmakers often begin their directing careers with works of limited scale. Sergio Leone began with a Colossus. Spectacle is king in the Colossus of Rhodes. Leone's first credited... more
There are no titles in the genre scheduled.
Recent Movie News
Dick Dinman & Bob Furmanek Survive the Horror of the 3D MAZE!
- With their amazingly immersive 4K 3D Blu-ray release of the terror-filled chiller THE MAZE (distributed by Kino Lorber Entertainment) the 3D Film Archive continues their acclaimed tradition of painstakingly restoring the original 50's 3D classics to their visual sensation-inducing brilliance.
Web Reviewer Glenn Erickson Launches 'CineSavant'
- 'DVD Savant' has established a new home under a new identity, 'CineSavant.' Reviewing independently since 1998, the Savant database has grown to over five thousand reviews and articles, and become one of the most respected review pages on the web for classic films on disc.
TCM Movie Database
Your destination for exclusive material from the TCM vaults
LEARN MORE >