skip navigation
Daily Schedule
Wed, Mar 14, 2018
DAILY SCHEDULE
WEEKLY SCHEDULE
Wednesday, March 14, 2018
10:30 AM
B/W - 72 m

TV-PG
John Wayne, Dan Dailey, and Maureen O'Hara star in one of John Ford's most personal films, in which he pays tribute to a man he knew and admired in real life, pioneering World War I... more
6:30 PM
C - 82 m

TV-PG
Widescreen
Closed
Captions
TCM PRIMETIME - WHAT'S ON TONIGHT:
STAR OF THE MONTH: STAR OF THE MONTH: ELIZABETH TAYLOR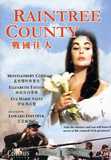 Idealist John Wickliff Shawnessy (Montgomery Clift) drifts away from his high school sweetheart Nell Gaither (Eva Marie Saint) and enters into a passionate, but loveless, marriage... more
11:00 PM
B/W - 201 m

TV-PG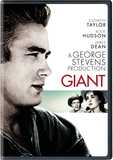 Director George Stevens sweeping saga of family conflict and social consciousness based on Edna Ferbers best seller is presented here. Nominated for 10 Academy Awards, with a win for... more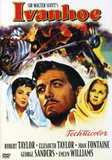 Stand and pledge loyalty, or prepare to lie cold beneath your shields. Chivalrous knight Wilfrid of Ivanhoe is determined to restore Richard the Lionhearted to England's throne.... more
There are no titles in the genre scheduled.
Recent Movie News
Herbert Marshall - A Biography
- Scott O'Brien's biographies on Kay Francis, Virginia Bruce, Ann Harding, Ruth Chatterton, George Brent and Sylvia Sidney made the "Best of the Year" category in various publications.
Martin Scorsese to be Presented the First Annual Robert Osborne Award
- TCM is proud to honor our late host, Robert Osborne, with the creation of the Robert Osborne Award. This annual award will be presented at the TCM Classic Film Festival to an individual whose work has helped keep the cultural heritage of classic films alive and thriving for generations to come.
TCM Movie Database
Your destination for exclusive material from the TCM vaults
LEARN MORE >