skip navigation
Daily Schedule
Tue, Mar 13, 2018
DAILY SCHEDULE
WEEKLY SCHEDULE
Tuesday, March 13, 2018
This Technicolor glorious version of Eugene O'Neill's beloved coming-of-age play Ah Wilderness! The splendid cast is headed by Mickey Rooney (who played the youngest brother in... more
8:15 AM
C - 110 m

TV-14
Widescreen
Closed
Captions
10:15 AM
B/W - 125 m

TV-G
12:30 PM
B/W - 109 m

TV-14
Synopsis: College students suffer all the heartaches of first love.

B/W
109 min
, CC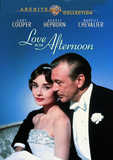 She plays the cello. He plays the field She's coltishly young. He's worldly and mature Lovestruck conservatory student Ariane knows she's not like millionaire American playboy Frank... more
Synopsis: This propaganda short focuses on how the war against Communism can be fought by the purchase of a stamp.

B/W
9 min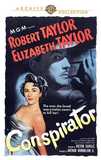 Elizabeth Taylor plays the young wife of a British Army officer (Robert Taylor). Their whirlwind romance and storybook marriage take a sudden alarming turn when she discovers her... more
David Maldon (Van Johnson) nearly drowned during World War 2... in a flood of brandy! Developing a condition known as Liquor Recoil, David must avoid alcohol at all costs; the merest... more
TCM PRIMETIME - WHAT'S ON TONIGHT:
STAR OF THE MONTH: STAR OF THE MONTH: ELIZABETH TAYLOR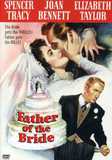 Spencer Tracy, Joan Bennett, Elizabeth Taylor. Daddy's girl is finally getting married-so why does he suffer the consequences? a hilarious look at the chaos that surrounds family... more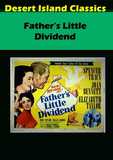 In This Sequel to Father of the Bride, Newly Married Kay Dunstan Announces That She and Her Husband Are Going to Have a Baby, Leaving Her Father Having to Come to Grips with the Fact... more
11:15 PM
B/W - 81 m

TV-PG
Taylor plays small-town dance instructor Stacie Macaboy who travels to New York for a dance convention - and finds herself unconventionally attracted to hardboiled Broadway talent... more
As a pouty Kentucky belle with a penchant for bourbon and dangerous liaisons Elizabeth Taylor packs power as well as pulchritude in this star-packed remake of the classic melodrama a... more
2:00 AM
C - 116 m

TV-PG
Widescreen
Closed
Captions
F. Scott Fitzgerald's poignant tale "Babylon Revisited" provides the basis for this film starring Elizabeth Taylor and Van Johnson as tragic, restless lovers striving to find meaning... more
4:00 AM
C - 116 m

TV-PG
Widescreen
Closed
Captions
Elizabeth Taylor strives for sweet harmony as a privileged young woman who must choose between the two musicians she loves. As events and emotions unfold the inevitable conflict... more
There are no titles in the genre scheduled.
Recent Movie News
Herbert Marshall - A Biography
- Scott O'Brien's biographies on Kay Francis, Virginia Bruce, Ann Harding, Ruth Chatterton, George Brent and Sylvia Sidney made the "Best of the Year" category in various publications.
Martin Scorsese to be Presented the First Annual Robert Osborne Award
- TCM is proud to honor our late host, Robert Osborne, with the creation of the Robert Osborne Award. This annual award will be presented at the TCM Classic Film Festival to an individual whose work has helped keep the cultural heritage of classic films alive and thriving for generations to come.
TCM Movie Database
Your destination for exclusive material from the TCM vaults
LEARN MORE >