skip navigation
Daily Schedule
Tue, Mar 21, 2017
DAILY SCHEDULE
WEEKLY SCHEDULE
Tuesday, March 21, 2017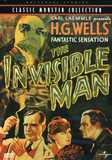 A scientist accidentally causes himself to become invisible, which comes at the cost of his sanity, as he terrorizes the countryside as a invisible killer. Starring Claude Rains.... more
11:00 AM
B/W - 110 m

TV-14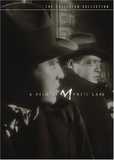 Peter Lorre, Otto Wernicke. Directed by Fritz Lang. Lorre made his powerful screen debut as a child murderer hunted by the authorities and the underworld. This digitally remastered... more
3:30 PM
B/W - 138 m

TV-PG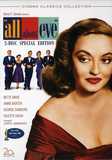 An unforgettable, acerbic look behind the scenes of New York theater, ALL ABOUT EVE depicts the glory days, even as it reveals it's denizens' naked ambition as they stand... more
TCM PRIMETIME - WHAT'S ON TONIGHT:
TCM SPOTLIGHT: TCM SPOTLIGHT: MARCH MALICE
8:00 PM
B/W - 108 m

TV-PG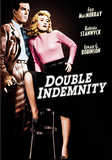 Oscar winner Billy Wilder directs Barbara Stanwyck and Fred MacMurray in this gripping film noir about a calculating wife, a smitten insurance agent and an unsuspecting... more
10:00 PM
B/W - 68 m

TV-PG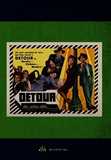 Directed by Edgar G. Ulmer. Starring Edmund MacDonald, Ann Savage, Claudia Drake. more
Synopsis: In this short film, a group of Austrian speleologists explore a newly-discovered cave.
Dir: Heinz Scheiderbauer
B/W
8 min

11:30 PM
B/W - 106 m

TV-PG
1:30 AM
C - 92 m

TV-14
Widescreen
Closed
Captions
Synopsis: A short industrial film that seeks to help working men and their wives deal with life's little problems.

Color
13 min

3:30 AM
B/W - 113 m

TV-PG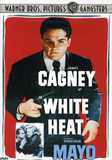 James Cagney, Virginia Mayo. A psychotic criminal with a mother complex escapes from prison en route to the most famous scene in cinematic gangsterdom. 1949/b&w/113... more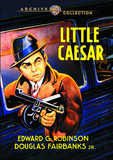 Edward G. Robinson stars in this classic gangster drama about man who ruthlessly murders his way to the top, controlling the mob as Little Caesar. Small-time, small-town hood Cesare... more
There are no titles in the genre scheduled.
Recent Movie News
Dick Dinman & William Wellman Jr. Salute BATTLEGROUND!
- Distinguished actor, writer and producer William Wellman Jr. rejoins Dick as both salute William Wellman's Oscar-winning once in a lifetime epic military drama which has just been beautifully remastered on Blu-ray by the Warner Archive.
TCM Movie Database
Your destination for exclusive material from the TCM vaults
LEARN MORE >