skip navigation
Daily Schedule
Sat, Feb 17, 2018
DAILY SCHEDULE
WEEKLY SCHEDULE
Saturday, February 17, 2018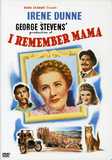 Irene Dunne stars in this nostalgic picture directed by George Stevens as the mother anyone would love. Chronicled by her aspiring-writer daughter (Barbara Bel Geddes), Mama is the... more
8:30 AM
B/W - 143 m

TV-PG
"Bette Davis at the height of her phenomenal screen stardom. Charles Boyer in his only screen pairing with la Bette. A plot rich in mystery and grand emotion. A powerful period drama... more
11:00 AM
B/W - 105 m

TV-PG
Widescreen
Closed
Captions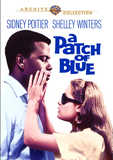 Until the day she goes to the park to string beads for extra cash. There she meets the first kind person she has ever known, Gordon Ralfe (Poitier). The two quickly develop a deep... more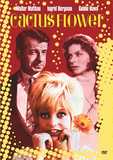 Cactus Flower is a delightful comedy sparked by crazy, mixed-up situations and the kooky, Academy Award winning film debut of Goldie Hawn (Best Actress in a Supporting Role, 1969).... more
3:00 PM
C - 147 m

TV-PG
Widescreen
Closed
Captions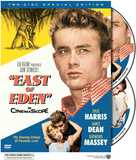 Based on John Steinbeck's novel and directed by award-winning director Elia Kazan, East of Eden was James Deans breakout big-screen performance, one that will forever be remembered... more
TCM PRIMETIME - WHAT'S ON TONIGHT:
31 DAYS OF OSCAR: 31 DAYS OF OSCAR: BEST SUPPORTING ACTRESS WINNER
8:00 PM
B/W - 165 m

TV-PG
Gary Cooper, Ingrid Bergman, Akim Tami off, Katina Paxinou. Ernest Hemingway's romantic story of an American mercenary who falls in love with a beautiful peasant while fighting for... more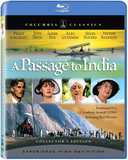 Judy Davis, Dame Peggy Ashcroft, Sir Alec Guinness. Newly restored, this historical drama spotlights what was perceived to be unfair treatment of the Indian people by the Brits in a... more
Warren Beatty and Faye Dunaway deliver pitch-perfect performances as the title characters Clyde Barrow and Bonnie Parker in this depression-era crime drama. Young, beautiful Bonnie... more
There are no titles in the genre scheduled.
Recent Movie News
Vic Damone (1928-2018)
- Vic Damone, the popular singer who came up in the big band era and saw his popularity as a crooner develop into a long career as a singer, actor and radio-TV presenter, died February 11, 2018 in Miami Beach, FL at the age of 89.
22nd Annual Kansas Silent Film Festival - Feb. 23-24
- For its 22nd annual event, the Kansas Silent Film Festival will spotlight 'Women in Silent Film', showcasing several shorts and features all of which will star, be directed by, produced by or written by a woman.
Dick Dinman Salutes YOUNG MR. LINCOLN Director John Ford!
- In honor of the just released Criterion Collection's magnificent 4K Blu-ray restoration of director John Ford's beloved classic YOUNG MR. LINCOLN producer/host Dick Dinman showcases his chat with the prolific director Andrew V. McLaglen.
TCM Movie Database
Your destination for exclusive material from the TCM vaults
LEARN MORE >