skip navigation
Daily Schedule
Sun, Apr 21, 2019
DAILY SCHEDULE
WEEKLY SCHEDULE
Sunday, April 21, 2019
You got to get your minds fixed the rural preacher tells Sunday School children. And the best way to do that fixing is from Old Testament stories narrated by the preacher played by a... more
What's wrong with the younger generation? Concerned when his son indulges in something forbidden by his faith, Methodist parson William Spence decides to witness the evildoing first... more
10:00 AM
B/W - 78 m

TV-PG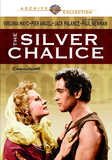 He looks like Marlon Brando, some reviewers said of this movie's 29-year-old star, but those comparisons would soon end. Soon to impress with his own intense brilliance, Paul Newman... more
2:30 PM
C - 138 m

TV-PG
Widescreen
Closed
Captions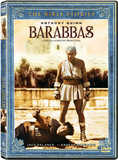 Anthony Quinn, Silvana Mangano, Ernest Borgnine. Richard Fleischer's inspirational tale of the vicious murderer that Pontius Pilate spared so that Jesus could be crucified in his... more
5:00 PM
C - 162 m

TV-PG
Widescreen
Closed
Captions
All eyes are focused on the Vatican, hoping to see the traditional puffs of white smoke that signal the selection of the next Pope. But this time, much more is at stake. The new... more
TCM PRIMETIME - WHAT'S ON TONIGHT:
HAPPY EASTER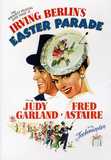 REPACKAGED. ECO AMARAY. If you can't join them, beat them! When his long-time dance partner abandons him for the Ziegfeld Follies, Don Hewes decides to show who's who what's what by... more
10:00 PM
C - 160 m

TV-PG
Widescreen
Closed
Captions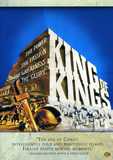 The life of Jesus Christ is powerfully chronicled in this intelligent, gripping epic. From the producer of the epic spectaculars El Cid and the Fall of the Roman Empire and the... more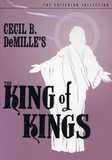 The King of Kings is the Greatest Story Ever Told as only Cecil B. DeMille could tell it. In 1927, working with the biggest budget in the history of Hollywood, DeMille spun the life... more
There are no titles in the genre scheduled.
Recent Movie News
Agnes Varda (1928-2019)
- The Belgian-born French film director passed away in Paris on March 29, 2019 at the age of 90.
Dick Dinman & Alan K. Rode Meet THE PHANTOM LADY
- Producer/host Dick Dinman and acclaimed author and Film Noir Foundation charter director Alan K. Rode salute the Arrow Academy Blu-ray releases of two certifiable Noir classics MY NAME IS JULIA ROSS and PHANTOM LADY.
TCM Movie Database
Your destination for exclusive material from the TCM vaults
LEARN MORE >