skip navigation
Daily Schedule
Sat, Nov 11, 2017
DAILY SCHEDULE
WEEKLY SCHEDULE
Saturday, November 11, 2017
6:00 AM
B/W - 148 m

TV-PG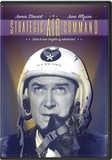 James Stewart (Vertigo) and June Allyson (The Glenn Miller Story) star in director Anthony Mann's (El Cid) Cold War aviation drama Strategic Air Command. Robert "Dutch" Holland... more
John Wayne stars in this drama about a rugged Unites States Army Special Forces colonel and a cynical war correspondent who gain respect for each other in an epic-scaled story of the... more
2:00 PM
C - 155 m

TV-14
Widescreen
Closed
Captions
Richard Burton, Clint Eastwood, Mary Ure, Patrick Wymark. American soldiers make a daring rescue effort for a fellow officer held in a seemingly impenetrable mountaintop German... more
5:00 PM
B/W - 170 m

TV-PG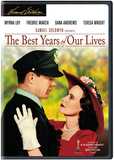 This Academy Award winning masterpiece recounts the problems faced by three returning veterans after WWII as they attempt to pick up the threads of their lives. more
TCM PRIMETIME - WHAT'S ON TONIGHT:
THE ESSENTIALS: THE ESSENTIALS: SERGEANT STORIES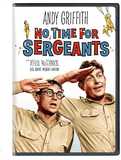 Will Stockdale (Andy Griffith) is a garrulous, innocent hillbilly serving in the Air Force. Crotchety Sergeant King (Myron McCormick) takes an instant dislike to Will and determines... more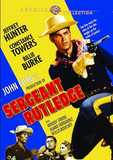 New fighting units are formed within the U.S. Cavalry: the courageous 9th and 10th regiments. Plains Indians call them Buffalo Soldiers because of the bison coats they wear in... more
12:15 AM
B/W - 134 m

TV-G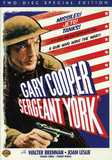 Story of Warld War I hero who captured German position single-handedly. Film also portrays life in the mountains of Tennessee. Director Howard Hawks Star Gary Cooper, Walter Brennan,... more
2:45 AM
C - 89 m

TV-14
Widescreen
Closed
Captions
Reyes Jr., Specail Features: Widescreen, 2.40:1, Anamorphic16x9 format. Language: English / Sub. English, French, Spanish. Year: 1985 Runtime: 89 minutes more
Synopsis: This promotional short offers a behind-the-scenes look at the making of "Cannery Row" (1982).
Dir: Robert Ward
Color
9 min

4:30 AM
B/W - 115 m

TV-PG
There are no titles in the genre scheduled.
Recent Movie News
Michael Curtiz: A Life in Film
- In the first biography of this colorful, instinctual artist, Alan K. Rode illuminates the life and work of one of the film industry's most complex figures. His meticulously researched biography provides a nuanced understanding of one of the most talented filmmakers of Hollywood's golden age.
TCM Movie Database
Your destination for exclusive material from the TCM vaults
LEARN MORE >