skip navigation
Daily Schedule
Fri, Nov 10, 2017
DAILY SCHEDULE
WEEKLY SCHEDULE
Friday, November 10, 2017
7:45 AM
C - 104 m

TV-PG
Widescreen
Closed
Captions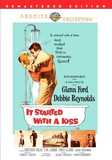 No sex, please... we're on our honeymoon! After a showgirl (Debbie Reynolds) and an Air Force sergeant (Glenn Ford) head to the altar on the basis of one torrid smooch, the bride... more
A vacationing couple confronts jealous feelings when the wife is drawn to a prince. more
11:15 AM
B/W - 93 m

TV-PG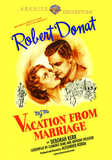 Robert and Cathy Wilson (Robert Donat and Deborah Kerr), possibly the dullest married couple in England, bid each other a tepid farewell when World War II separates them. Robert... more
1:00 PM
C - 119 m

TV-PG
Widescreen
Closed
Captions
Synopsis: This promotional short presents a behind-the-scenes look at the making of "The Hill" (1965).
Dir: Roland Saland
B/W
7 min

3:15 PM
B/W - 106 m

TV-14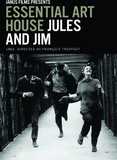 Truffaut's breathlessly paced three-way romance is cinema's most provocative, exuberant portrait of the unpredictability of love. Spanning twenty-five years, the film dissects the... more
5:15 PM
B/W - 153 m

TV-14
James Mason, Shelley Winters, Peter Sellers. Vladimir Nabokov's provocative novel about forbidden love and it's tragic consequences when a middle-aged professor is so sexually... more
TCM PRIMETIME - WHAT'S ON TONIGHT:
I LOVED HER IN THE MOVIES
Synopsis: This short documentary celebrates the centennial of American filmmaking through a montage of clips of influential motion pictures.
Dir: Chuck Workman
Color
9 min

10:30 PM
B/W - 107 m

TV-PG
Universal Backlot Series. more
Repressed desires, sultry women, sweltering weather and a handsome new stranger in town... this is playwright Tennessee Williams at his very best. Depression-era Dodson, Mississippi,... more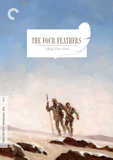 This spectacular Technicolor epic, directed by Zoltan Korda (JUNGLE BOOK), is considered the finest of the many adaptations of A.E.W. Masons classic 1902 adventure novel about the... more
There are no titles in the genre scheduled.
Recent Movie News
Dick Dinman's "Best of '17" Classic Blu-ray Releases!
- Producer/host Dick Dinman picks his choices for the best classic Blu-ray releases of the year among which one of the biggest surprises is Classic Flix' s shockingly magnificent rendering of the brilliant Anthony Mann/John Alton noir masterwork T-MEN.
Michael Curtiz: A Life in Film
- In the first biography of this colorful, instinctual artist, Alan K. Rode illuminates the life and work of one of the film industry's most complex figures. His meticulously researched biography provides a nuanced understanding of one of the most talented filmmakers of Hollywood's golden age.
TCM Movie Database
Your destination for exclusive material from the TCM vaults
LEARN MORE >