skip navigation
Daily Schedule
Thu, Nov 09, 2017
DAILY SCHEDULE
WEEKLY SCHEDULE
Thursday, November 09, 2017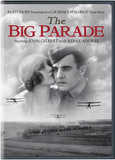 The highest-grossing silent film of all time, as well as the first realistic war drama, tells the harrowing story of a young man's (John Gilbert) front-line experiences in World War... more
8:45 AM
B/W - 116 m

TV-PG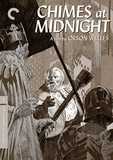 "The crowning achievement of Orson Welles's extraordinary film career, Chimes at Midnight was the culmination of the filmmaker's lifelong obsession with Shakespeare's ultimate... more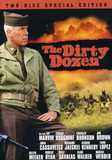 An all-star cast energizes Robert Aldrich's classic World War II action drama about a group of 12 American military prisoners assembled by tacticians and ordered to perform a suicide... more
Synopsis: This short film focuses on a schizophrenic entering the Oklahoma State Hospital for treatment.
Dir: Layton Mabrey
B/W
20 min

3:30 PM
B/W - 116 m

TV-PG
5:30 PM
B/W - 135 m

TV-PG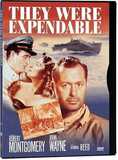 Commemorative packaging more
TCM PRIMETIME - WHAT'S ON TONIGHT:
NON-MUSICAL VERSIONS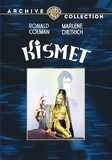 Ronald Colman, Marlene Dietrich. The king of beggars, posing as a prince, woos the evil Wazir's favorite wife, while his daughter falls for the handsome new Caliph in this Arabian... more
12:30 AM
B/W - 72 m

TV-PG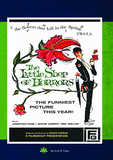 A clutzy young man who works in a flower shop takes care of a carnivorous plant that requires human flesh to grow. more
2:00 AM
C - 143 m

TV-G
Widescreen
Closed
Captions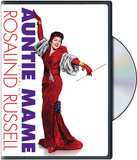 Repackaged more
Synopsis: This short film presents three different feature stories focused around Canada, from the popularity of jazz to the history of Notre Dame of Saskatchewan College.

B/W
11 min

There are no titles in the genre scheduled.
Recent Movie News
Michael Curtiz: A Life in Film
- In the first biography of this colorful, instinctual artist, Alan K. Rode illuminates the life and work of one of the film industry's most complex figures. His meticulously researched biography provides a nuanced understanding of one of the most talented filmmakers of Hollywood's golden age.
TCM Movie Database
Your destination for exclusive material from the TCM vaults
LEARN MORE >