skip navigation
Daily Schedule
Thu, Jun 13, 2019
DAILY SCHEDULE
WEEKLY SCHEDULE
Thursday, June 13, 2019
7:15 AM
B/W - 142 m

TV-PG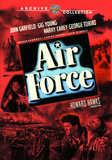 The Flying Fortress Mary-Ann and it's crew leave San Francisco for Honolulu on the day before Japan's sneak attack on Pearl Harbor... and fly right into World War II. Howard Hawks... more
12:00 PM
B/W - 115 m

TV-PG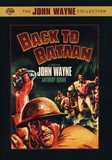 Commemorative packaging. more
Commemorative Packaging. more
6:00 PM
B/W - 109 m

TV-PG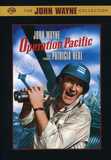 Commemorative packaging. more
TCM PRIMETIME - WHAT'S ON TONIGHT:
TCM SPOTLIGHT: TCM SPOTLIGHT: ALLIED POWERS
8:00 PM
B/W - 110 m

TV-PG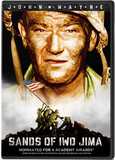 John Wayne earned a 1949 Best Actor Academy Award nomination for one of his most iconic roles, as the battle-hardened leader of a squad of recruits, in Allan Dwan's SANDS OF IWO... more
10:15 PM
C - 149 m

TV-PG
Widescreen
Closed
Captions
1:00 AM
B/W - 138 m

TV-PG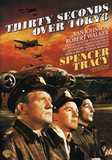 Van Johnson, Spencer Tracy, Robert Walker, Robert Mitchum. Based on a true story and boasting a fantastic cast, this profoundly realistic war drama (featuring film footage from the... more
3:30 AM
B/W - 135 m

TV-PG
World War II submarine the U.S.S. Copperfin must complete a secret mission on Japanese waters. Filmm is as much about the relationship between the naval men as it is about their... more
There are no titles in the genre scheduled.
Recent Movie News
TCM Movie Database
Your destination for exclusive material from the TCM vaults
LEARN MORE >