skip navigation
Daily Schedule
Thu, Jan 10, 2019
DAILY SCHEDULE
WEEKLY SCHEDULE
Thursday, January 10, 2019
8:00 AM
B/W - 112 m

TV-PG
10:00 AM
B/W - 111 m

TV-PG
Ida Lupino and Paul Henreid fall in love while Poland falls to the Nazis in this stirring wartime drama directed by Vincent Sherman and costarring silent-screen and stage legend Alla... more
12:00 PM
B/W - 101 m

TV-PG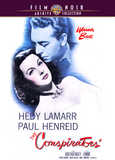 Negulesco and noir - a heady brew. Jean Negulesco proved his stunning noir debut the Mask of Dimitrio's was no fluke by following up with an astonishing run of film noir classics,... more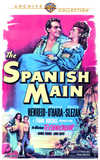 One name strikes fear among Spanish ship captains plying the coastal Caribbean waters of the Spanish Main: Barracuda the notorious scourge of the seas. Yet it was not always so... in... more
6:00 PM
B/W - 106 m

TV-PG
TCM PRIMETIME - WHAT'S ON TONIGHT:
TCM SPOTLIGHT: TCM SPOTLIGHT: SWORD AND SANDAL
8:00 PM
C - 121 m

TV-G
Widescreen
Closed
Captions
Rosanna Podesta, Jacques Sernas, Cedric Hardwicke, Brigitte Bardot. The Trojan War and the drama surrounding it are brought to life in this classic studio epic. The beautiful Helen... more
No matter the odds they've got each other's back! Guy Williams TV's Zorro plunges into sword-fighting fury in the classic Greek tale Damon and Pythias. Williams plays Damon a... more
12:15 AM
B/W - 110 m

TV-G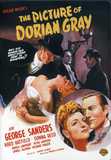 George Sanders, Angela Lansbury, Donna Reed. Based on Oscar Wilde's 1891 novel, the story begins when the subject of an artist's painting expresses his desire to maintain his... more
Michael Forest, Barboura Morris, Frank Wolff. Roger Corman directed this low-budget, early sword-'n'-sandal adventure about the Greek mythological hero and strongman, Atlas, who must... more
There are no titles in the genre scheduled.
Recent Movie News
Carol Channing (1921-2019)
- The effervescent musical comedy star died of natural causes Tuesday, January 15 in Rancho Mirage, California at the age of 97.
TCM Movie Database
Your destination for exclusive material from the TCM vaults
LEARN MORE >