skip navigation
Daily Schedule
Fri, Jan 12, 2018
DAILY SCHEDULE
WEEKLY SCHEDULE
Friday, January 12, 2018
10:00 AM
B/W - 104 m

TV-G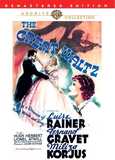 Dazzling? Daring? the Great Waltz may have you searching for ways to describe it's great charms. This cinematic rhapsody loosely based on the life of composer Johann Strauss is truly... more
Synopsis: The legendary actress talks with TCM host Robert Osborne during the TCM Classic Film Festival.
Dir: Sean Cameron
Color
29 min
, CC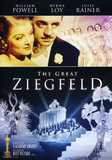 William Powell, Myrna Loy, Luise Rainer. The Oscar-winning biography of Florenz Ziegfeld, the legendary impresario who staged the world-famous "Ziegfeld Follies" more
5:15 PM
B/W - 138 m

TV-PG
TCM PRIMETIME - WHAT'S ON TONIGHT:
TCM SPOTLIGHT: TCM SPOTLIGHT: SURVIVAL MOVIES
8:00 PM
B/W - 105 m

TV-14
Widescreen
Closed
Captions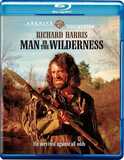 "Nothing will stop him now. Not the winter's bitter cold. Not the knife-like stabs of hunger. Brutally wounded mountain man Zachary Bass (Richard Harris), left for dead by his... more
After a millionaire is left to die in the desert by his wife and her lover he struggles to survive in order to exact his revenge. more
1:30 AM
B/W - 148 m

TV-MA
Widescreen
Closed
Captions
Synopsis: Documentary cameras delve into the causes of the Depression's dust bowl.
Dir: Pare Lorentz
B/W
26 min

There are no titles in the genre scheduled.
Recent Movie News
Dick Dinman's "Best of '17" Classic Blu-ray Releases!
- Producer/host Dick Dinman picks his choices for the best classic Blu-ray releases of the year among which one of the biggest surprises is Classic Flix' s shockingly magnificent rendering of the brilliant Anthony Mann/John Alton noir masterwork T-MEN.
TCM Movie Database
Your destination for exclusive material from the TCM vaults
LEARN MORE >