skip navigation
Daily Schedule
Thu, Oct 12, 2017
DAILY SCHEDULE
WEEKLY SCHEDULE
Thursday, October 12, 2017
12:30 PM
C - 99 m

TV-14
Widescreen
Closed
Captions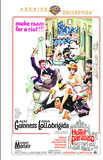 Alec Guinness and Gina Lollobrigida lead an international cast in this sparkling Gallic comedy, originally written by French dramatist Georges Feydeau and Maurice Desvallieres. The... more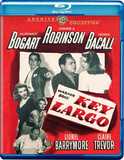 THREE INNOCENT PEOPLE TRAPPED BY A STORM - AND A KILLER A hurricane swells outside, but it's nothing compared to the storm within the hotel at Key Largo. There, sadistic mobster... more
4:00 PM
B/W - 118 m

TV-14
Widescreen
Closed
Captions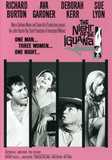 A turbulent masterpiece adapted from the play by Tennessee Williams. A defrocked clergyman-turned-tour-guide takes a busload of pious Texan church ladies to an Eden-like spot along... more
6:00 PM
B/W - 113 m

TV-PG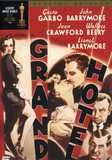 Greta Garbo, John Barrymore, Joan Crawford. A ballerina, a burglar and a terminally ill man find their lives intertwined in a Berlin hotel. 1932/b&w/112... more
TCM PRIMETIME - WHAT'S ON TONIGHT:
GEORGE PAL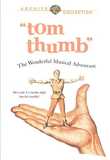 Taken in by a kindly couple, a six-inch-tall boy takes on a pair of comical crooks in this adaption of a classic Grimm fairy tale. Oscar and Golden Globe-winner Russ Tamblyn ("Peyton... more
10:00 PM
C - 136 m

TV-G
Widescreen
Closed
Captions
12:30 AM
B/W - 100 m

TV-PG
Widescreen
Closed
Captions
Synopsis: Animated characters introduce a compilation of their short films from the 1930s and 1940s.
Dir: Arnold Leibovit
Color
79 min

There are no titles in the genre scheduled.
Recent Movie News
TCM Movie Database
Your destination for exclusive material from the TCM vaults
LEARN MORE >