skip navigation
Daily Schedule
Sat, Apr 22, 2017
DAILY SCHEDULE
WEEKLY SCHEDULE
Saturday, April 22, 2017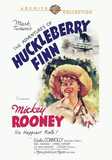 Oscar-winner Mickey Rooney ("National Velvet" "Babes in Arms") stars in Mark Twain's classic adventure story about a young troublemaker who helps a runaway slave escape to the... more
8:45 AM
C - 84 m

TV-PG
Widescreen
Closed
Captions
12:15 PM
C - 149 m

TV-PG
Widescreen
Closed
Captions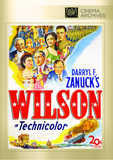 Woodrow Wilson moves from his position as the head of Princeton to the Governorship of New Jersey to the White House, where he eventually uses all of his efforts to end World War... more
5:45 PM
C - 120 m

TV-14
Widescreen
Closed
Captions
Bruce Dern, Barbara Harris, Karen Black. A cab driver and a would-be psychic team up to find a missing heir and claim a $10,000 reward. Hitchcock's 54th (and final) film.... more
TCM PRIMETIME - WHAT'S ON TONIGHT:
U-BOATS
8:00 PM
C - 98 m

TV-PG
Widescreen
Closed
Captions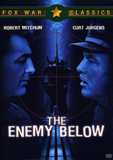 It's Mitchum vs. Jurgen's as the commanders of an American destroyer and a German U-boat play a deadly game of cat and mouse. Noted for it's underwater effects. Directed by musical... more
10:00 PM
B/W - 127 m

TV-G
12:30 AM
B/W - 82 m

TV-PG
Rudy Ray Moore, Jerry Jones. An African-American stand-up comedian performs in comedy clubs that are being plagued by gangsters with a talent for karate. 1975/color/88... more
There are no titles in the genre scheduled.
Recent Movie News
Alec Baldwin to Host TCM's THE ESSENTIALS
- Legendary Late Night Host David Letterman, Emmy and Golden Globe® Winner Tina Fey and Oscar-Winning Director William Friedkin Set to Join as Special Guests Throughout the Season. Premieres May 6 & Airs Saturdays at 8 p.m.
Dick Dinman & William Wellman Jr. Salute BATTLEGROUND!
- Distinguished actor, writer and producer William Wellman Jr. rejoins Dick as both salute William Wellman's Oscar-winning once in a lifetime epic military drama which has just been beautifully remastered on Blu-ray by the Warner Archive.
TCM Movie Database
Your destination for exclusive material from the TCM vaults
LEARN MORE >