skip navigation
Daily Schedule
Thu, Apr 20, 2017
DAILY SCHEDULE
WEEKLY SCHEDULE
Thursday, April 20, 2017
Both Marion Davies and Billie Dove were one-time Ziegfeld chorus girls, so they became a natural fit as pals and romantic rivals when Davies chum, two-time Academy Award winner... more
10:00 AM
B/W - 108 m

TV-G
12:00 PM
B/W - 90 m

TV-PG
1:45 PM
B/W - 109 m

TV-PG
5:45 PM
C - 112 m

TV-G
Widescreen
Closed
Captions
The story of a sailor and the owner of a seaside cafe falling in love. more
Synopsis: In this short film, bandleader Jimmy Dorsey performs his best known songs, such as "Beebe" and "Dusk in Upper Sandusky." Vitaphone Release B144.
Dir: Lloyd French
B/W
9 min

TCM PRIMETIME - WHAT'S ON TONIGHT:
STAR OF THE MONTH: STAR OF THE MONTH: CHARACTER ACTORS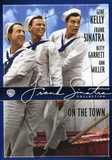 Eager to experience it all, three sailors are determined to find love and adventure during their 24-hour leave in New York City. Carrying with them good hearts, great voices, and... more
Doris Day and Gordon MacRae star in this musical comedy set in a small Indiana Town at the end of World War I. Majorie Winfeld and her fiancé William, who has just returned from the... more
12:00 AM
C - 96 m

TV-G
Widescreen
Closed
Captions
Lucille Ball and Desi Arnaz live slaphappily ever after as newlyweds honeymooning in the Long, Long Trailer, breezily directed by Vincente Minnelli. They quickly find that the... more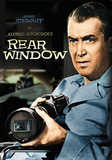 When a professional photographer (James Stewart) suspects his neighbor of murdering his nagging wife, he enlists his socialite girl friend (Grace Kelly) to help investigate the... more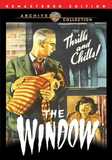 Bobby Driscoll, Barbara Hale. Nine-year-old Tommy Woodry has a history of making things up. So when the boy who cries wolf actually sees the neighbors commit a real murder in his own... more
There are no titles in the genre scheduled.
Recent Movie News
Alec Baldwin to Host TCM's THE ESSENTIALS
- Legendary Late Night Host David Letterman, Emmy and Golden Globe® Winner Tina Fey and Oscar-Winning Director William Friedkin Set to Join as Special Guests Throughout the Season. Premieres May 6 & Airs Saturdays at 8 p.m.
Dick Dinman & William Wellman Jr. Salute BATTLEGROUND!
- Distinguished actor, writer and producer William Wellman Jr. rejoins Dick as both salute William Wellman's Oscar-winning once in a lifetime epic military drama which has just been beautifully remastered on Blu-ray by the Warner Archive.
TCM Movie Database
Your destination for exclusive material from the TCM vaults
LEARN MORE >