skip navigation
Daily Schedule
Fri, Feb 24, 2017
DAILY SCHEDULE
WEEKLY SCHEDULE
Friday, February 24, 2017
Glenn Ford straps on his sidearm and his sense of humor to portray Jason Sweet. George Marshall directs Ford Shirley MacLaine Leslie Nielsen (as the villain) and more familiar... more
7:30 AM
C - 105 m

TV-G
Widescreen
Closed
Captions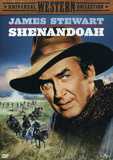 With the integrity and depth of an epic, Shenandoah tells the dramatic story of a man caught in a dilemma. James Stewart stars as a Virginia farmer during the Civil War. He refuses... more
11:30 AM
C - 135 m

TV-G
Widescreen
Closed
Captions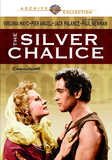 He looks like Marlon Brando, some reviewers said of this movie's 29-year-old star, but those comparisons would soon end. Soon to impress with his own intense brilliance, Paul Newman... more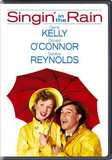 Gene Kelly, Donald O'Connor and Debbie Reynolds in a 60th-anniversary Ultimate Collectors Edition newly remastered in 2011 4K transfer of the best-loved Hollywood musical ever-filled... more
3:45 PM
C - 143 m

TV-G
Widescreen
Closed
Captions
TCM PRIMETIME - WHAT'S ON TONIGHT:
31 DAYS OF OSCAR: 31 DAYS OF OSCAR: DAY 24
8:00 PM
B/W - 122 m

TV-PG
When Chicago musicians Joe (Tony Curtis) and Jerry (Jack Lemmon) accidentally witness a gangland shooting, they quickly board a south bound train to Florida, disguised as Josephine... more
10:15 PM
C - 196 m

TV-PG
Widescreen
Closed
Captions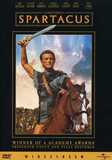 Director Stanly Kubrick's multi-Academy Award winning historical epic drama stars the manly Kirk Douglas as... Spartacus, the rebellious slave who leads a crusade for freedom against... more
Speedy was the last silent feature to star Harold Lloyd (Safety Last!)-and one of his very best. The slapstick legend reprises his "Glasses Character," this time as a good-natured... more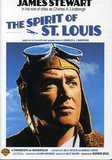 Billy Wilder's loving biographical portrait of Charles Lindbergh. Director: Billy Wilder Starring: James Stewart, Patricia Smith, Murray Hamilton Special Features: Keep Case... more
There are no titles in the genre scheduled.
Recent Movie News
21st Annual Kansas Silent Film Festival - Feb. 24-25
- Feb. 24-25. The 2017 edition of the KSFF will be staged at White Concert Hall on the Washburn University campus on Friday night, February 24th and all day Saturday, February 25th. The event is free and open to the public. All films will be shown on the big screen with live musical accompaniment.
TCM Movie Database
Your destination for exclusive material from the TCM vaults
LEARN MORE >