skip navigation
Daily Schedule
Thu, Dec 14, 2017
DAILY SCHEDULE
WEEKLY SCHEDULE
Thursday, December 14, 2017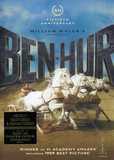 50th ANNIVERSARY EDITION. Thrill anew to the visual splendor, thundering action and towering drama of this record-setting winner of 11 Academy Awards including Best Picture. Charlton... more
10:00 AM
C - 200 m

TV-PG
Widescreen
Closed
Captions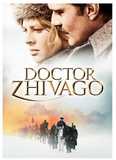 Biodegradable Packaging. more
Her eyes shine as brightly as the diamonds at her slender throat and the countless candles that turn the Palace of Versailles into a light-drenched fantasy world. She is Marie... more
4:45 PM
C - 182 m

TV-G
Widescreen
Closed
Captions
Phileas Fogg bet his fellow club members that he can circle the globe in eighty days. That may not be impressive today, but in 1872, it was nearly impossible. Accompanied by his... more
TCM PRIMETIME - WHAT'S ON TONIGHT:
THE GREAT AMERICAN SONGBOOK
10:00 PM
B/W - 106 m

TV-G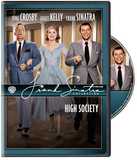 Bing Crosby, Nancy Kelly, Frank Sinatra. An heiress has plenty of love to go around: some for her fiancé, some for another tall drink of water and even some for her ex-hubby! An... more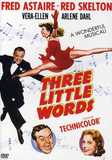 Red Skelton, Vera-Ellen, Debbie Reynolds, Fred Astaire. Musical biography of the songwriting team of Kalmar and Ruby and their climb to success. Songs include I Wanna Be Loved by You... more
Synopsis: In this musical short film, Artie Shaw and his orchestra play various popular songs, such as "Jeepers Creepers" and "Lady Be Good." Vitaphone Release B235.
Dir: Joseph Henabery
B/W
10 min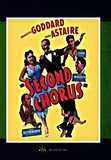 Originally released in 1940. Directed by Frank Cavett, H.C. Potter. Starring Burgess Meredith, Charles Butterworth, Fred Astaire. more
There are no titles in the genre scheduled.
Recent Movie News
Dick Dinman's "Best of '17" Classic Blu-ray Releases!
- Producer/host Dick Dinman picks his choices for the best classic Blu-ray releases of the year among which one of the biggest surprises is Classic Flix' s shockingly magnificent rendering of the brilliant Anthony Mann/John Alton noir masterwork T-MEN.
Michael Curtiz: A Life in Film
- In the first biography of this colorful, instinctual artist, Alan K. Rode illuminates the life and work of one of the film industry's most complex figures. His meticulously researched biography provides a nuanced understanding of one of the most talented filmmakers of Hollywood's golden age.
TCM Movie Database
Your destination for exclusive material from the TCM vaults
LEARN MORE >