skip navigation
Daily Schedule
Thu, Mar 23, 2017
DAILY SCHEDULE
WEEKLY SCHEDULE
Thursday, March 23, 2017
90th Anniversary Special Edition. more
10:15 AM
B/W - 100 m

TV-G
12:15 PM
B/W - 101 m

TV-PG
6:00 PM
B/W - 103 m

TV-PG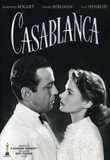 Casablanca: easy to enter, but much harder to leave, especially if you're wanted by the Nazis. Such a man is Resistance leader Victor Laszlo (Paul Henreid), whose only hope is Rick... more
TCM PRIMETIME - WHAT'S ON TONIGHT:
TCM SPOTLIGHT: TCM SPOTLIGHT: MARCH MALICE
10:00 PM
B/W - 104 m

TV-PG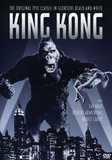 Bruce Cabot, Faye Wray. The 8000 pound gorilla in the room! The 8th wonder of the world. One of the most anticipated DVDs of all time! King Kong is every single one of those things... more
12:00 AM
B/W - 80 m

TV-14
Widescreen
Closed
Captions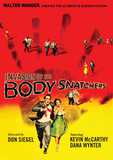 One of the greatest and most influential Sci-Fi films of all time stars Kevin McCarthy as a doctor in a small California town whose patients are becoming hysterical and accuse their... more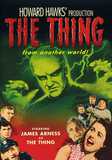 Members of an Antarctic research team are killed off by a frozen alien they uncover. This is classic sci-fi horror popcorn and soda pop movie. (1951) Languages: English / SUB:... more
3:15 AM
C - 88 m

TV-PG
Widescreen
Closed
Captions
Synopsis: A reptilian extraterrestrial of mysterious origin lays waste to the Japanese countryside.
Dir: Kazui Nihonmatsu
Color
88 min

There are no titles in the genre scheduled.
Recent Movie News
Dick Dinman & Eddie Muller are ON DANGEROUS GROUND!
- The Warner Archive has just released an astonishing looking Blu-ray rendition of Nicholas Ray's dark yet hypnotically beautiful film noir ON DANGEROUS GROUND and producer/host Dick Dinman and his guest Eddie Muller dissect the various qualities which make this film so captivatingly unique.
21st Annual Kansas Silent Film Festival - Feb. 24-25
- Feb. 24-25. The 2017 edition of the KSFF will be staged at White Concert Hall on the Washburn University campus on Friday night, February 24th and all day Saturday, February 25th. The event is free and open to the public. All films will be shown on the big screen with live musical accompaniment.
TCM Movie Database
Your destination for exclusive material from the TCM vaults
LEARN MORE >