skip navigation
Daily Schedule
Sun, Aug 13, 2017
DAILY SCHEDULE
WEEKLY SCHEDULE
Sunday, August 13, 2017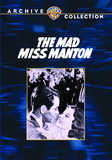 A daffy socialite gets her friends mixed up in a murder investigation. more
12:00 PM
B/W - 94 m

TV-PG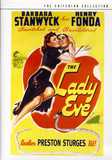 Barbara Stanwyck, Henry Fonda. A conniving card shark sets her gold-digging sights on a gullible millionaire. 1941/b&w/93 min/NR/fullscreen. more
When an English professor and his colleagues, working on a dictionary of American slang, stumble upon a red-hot night club singer on the run from the mob, all hell breaks loose in... more
James Cagney and Barbara Stanwyck shine in their only screen pairing a powerful story of loss and regret costarring Walter Pidgeon. After 20 years middle-aged steel magnate Steve... more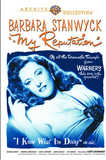 Barbara Stanwyck stars in this moody melodrama as a widow struggling to rebuild her life despite uncharitable rumors. With her sons away at school, Jessica Drummond (Stanwyck) is... more
TCM PRIMETIME - WHAT'S ON TONIGHT:
SUMMER UNDER THE STARS: SUMMER UNDER THE STARS: BARBARA STANWYCK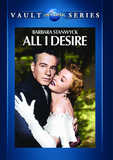 Directed by Douglas Sirk and produced by Ross Hunter, All I Desire stars Barbara Stanwyck as a stage actress who returns to the small town and family she abandoned. Ten years ago, a... more
9:30 PM
B/W - 115 m

TV-PG
A ruthless, domineering woman is married to an alcoholic D.A., her childhood companion who is the only living witness to her murder of her rich aunt seventeen years... more
11:45 PM
B/W - 86 m

TV-PG
Widescreen
Closed
Captions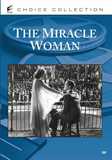 Florence Fallon (Barbara Stanwyck, Double Indemnity) is the daughter of a preacher who is about to give his last sermon, but passes away before he gets a chance. Florence stands up... more
There are no titles in the genre scheduled.
Recent Movie News
3-D Funhouse at MoMA in NYC - Sept. 1-10
- 3-D Funhouse is a weeklong tribute to the enterprising 3-D Film Archive, whose curators have dedicated themselves to collecting, restoring, and presenting in digital form the stereoscopic films of the analog era.
TCM Movie Database
Your destination for exclusive material from the TCM vaults
LEARN MORE >