skip navigation
Daily Schedule
Sat, Aug 12, 2017
DAILY SCHEDULE
WEEKLY SCHEDULE
Saturday, August 12, 2017
6:00 AM
B/W - 104 m

TV-PG
Digi-Sleeve, 24-Bit Digitally Remastered, Original Recordings. more
8:00 AM
C - 122 m

TV-PG
Widescreen
Closed
Captions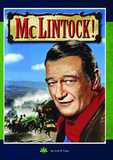 George Washington McLintock, "GW" to friends and foes alike, is a cattle baron and the richest man in the territory. He anxiously awaits the return of his daughter Becky who has been... more
10:15 AM
C - 111 m

TV-PG
Widescreen
Closed
Captions
A touch cattle baron and cofunder of Lincoln County, New Mexico, fights to keep his ranch, teaming up with fellow ranchers to stop devious con artists and corrupt officials from... more
12:15 PM
B/W - 95 m

TV-PG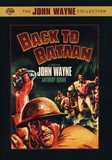 Commemorative packaging. more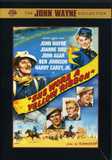 Digi-Sleeve, 24-Bit Digitally Remastered, Original Recordings. more
4:00 PM
C - 92 m

TV-14
Widescreen
Closed
Captions
Commemorative packaging more
5:45 PM
B/W - 123 m

TV-14
Widescreen
Closed
Captions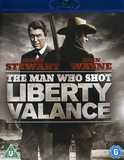 Originally released in 1962. Directed by John Ford. Starring Edmond O'Brien, John Wayne, James Stewart. more
TCM PRIMETIME - WHAT'S ON TONIGHT:
THE ESSENTIALS: THE ESSENTIALS: JOHN WAYNE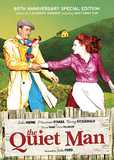 Sean Thornton (John Wayne) in an American boxer who swears off fighting after he accidentally kills an opponent in the ring. Returning to the Irish town of his youth, he purchases... more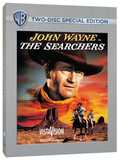 Working together for the 12th time, John Wayne and director John Ford forged THE SEARCHERS into a landmark Western offering an indelible image of the frontier and the men and women... more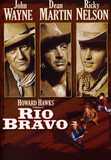 Repackaged more
3:15 AM
B/W - 135 m

TV-PG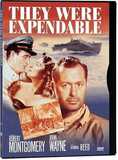 Commemorative packaging more
There are no titles in the genre scheduled.
Recent Movie News
3-D Funhouse at MoMA in NYC - Sept. 1-10
- 3-D Funhouse is a weeklong tribute to the enterprising 3-D Film Archive, whose curators have dedicated themselves to collecting, restoring, and presenting in digital form the stereoscopic films of the analog era.
TCM Movie Database
Your destination for exclusive material from the TCM vaults
LEARN MORE >