skip navigation
Daily Schedule
Sun, Jun 26, 2016
DAILY SCHEDULE
WEEKLY SCHEDULE
Sunday, June 26, 2016
Synopsis: A promotional short following the world tour of the "HMS Bounty", built specially by MGM for their 1962 remake "Mutiny on the Bounty."

B/W
8 min

12:00 PM
C - 110 m

TV-14
Widescreen
Closed
Captions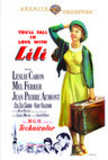 Orphan Lili Daurier joins a carnival and falls under the spell of it's star a suave magician. But it is the show's crippled embittered puppeteer who truly loves Lili a love he can... more
3:30 PM
B/W - 138 m

TV-PG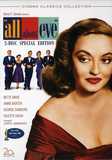 An unforgettable, acerbic look behind the scenes of New York theater, ALL ABOUT EVE depicts the glory days, even as it reveals it's denizens' naked ambition as they stand... more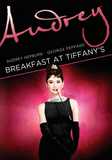 Audrey Hepburn George Peppard. A romantic comedy about a beautiful yet vulnerable small-town girl who leaves the boonies to live the wild life in New York City hobnobbing among the... more
TCM PRIMETIME - WHAT'S ON TONIGHT:
MARTIN BALSAM
8:00 PM
B/W - 118 m

TV-PG
Widescreen
Closed
Captions
Before there was Disneyland, there was Coney Island. By the turn of the century, this tiny piece of New York real estate was internationally famous. On summer Sundays, three great... more
In this magnificently inscrutable late-sixties masterpiece, Marco Ferreri, one of European cinema's most idiosyncratic auteur, takes US through the looking glass to one seemingly... more
There are no titles in the genre scheduled.
Recent Movie News
Every Frenchman Has One by Olivia de Havilland
- Back in print for the first time in decades and including new material from the author, Olivia De Havilland's delectable memoir about life in Paris has been reissued to coincide with her 100th birthday.
TCM Movie Database
Your destination for exclusive material from the TCM vaults
LEARN MORE >