skip navigation
Daily Schedule
Wed, Aug 23, 2017
DAILY SCHEDULE
WEEKLY SCHEDULE
Wednesday, August 23, 2017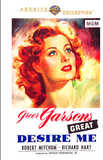 Greer Garson, Robert Mitchum, Richard Hart. The widow of a soldier killed in a German camp learns of her husband's death from his best friend. As she struggles to overcome her grief,... more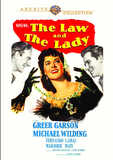 Greer Garson, Michael Wilding, Fernando Lamas. A lady's maid is tired of serving the upper class - so she decides to join them! Through clever disguises and a detailed persona, she... more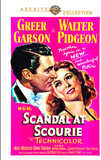 Greer Garson, Walter Pidgeon Agnes Moorehead. A loving Canadian couple adopt a young Catholic girl, sparking rumors, accusations, and controversy in their Protestant community. Did... more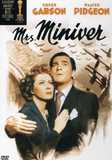 Memorable spirit-lifter about an idealized England that tends it's prize-winning roses while confronting the terror of war. Direction: William Wyler Actors: Dame May Whitty, Greer... more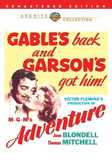 'Gable's back and Garson's got him!' So went one of film's most famous ad lines, welcoming home the movie icon and World War II veteran to share an Adventure with glorious Greer... more
5:30 PM
C - 144 m

TV-G
Widescreen
Closed
Captions
Academy Award-nominated biography of Franklin Delano Roosevelt from the time he was stricken with polio to his presidential nomination at the Democratic National... more
TCM PRIMETIME - WHAT'S ON TONIGHT:
SUMMER UNDER THE STARS: SUMMER UNDER THE STARS: GREER GARSON
8:00 PM
B/W - 124 m

TV-PG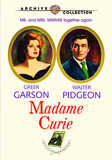 In an era when women were allowed to be ornaments mothers or drudges young Marie Sklodowska of Poland dreamed of something more. She defied convention to study physics and... more
12:15 AM
B/W - 118 m

TV-PG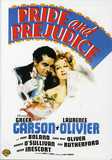 Excellent screen adaptation of Jane Austen's 1813 novel about a provincial family's struggles to marry off five daughters in 19th century England. Academy Award Nominations: Best... more
2:30 AM
C - 112 m

TV-PG
Widescreen
Closed
Captions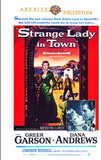 Greer Garson, Dana Andrews, Cameron Mitchell. A city physician struggles to fit in to Wild West Sante Fe despite her up-to-date techniques and medicine, having trouble earning... more
There are no titles in the genre scheduled.
Recent Movie News
3-D Funhouse at MoMA in NYC - Sept. 1-10
- 3-D Funhouse is a weeklong tribute to the enterprising 3-D Film Archive, whose curators have dedicated themselves to collecting, restoring, and presenting in digital form the stereoscopic films of the analog era.
TCM Movie Database
Your destination for exclusive material from the TCM vaults
LEARN MORE >