skip navigation
Daily Schedule
Tue, Mar 28, 2017
DAILY SCHEDULE
WEEKLY SCHEDULE
Tuesday, March 28, 2017
6:15 AM
B/W - 121 m

TV-PG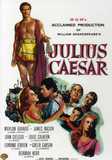 Marlon Brando, Sir John Gielgud, James Mason. The film version of William Shakespeare's play about Julius Caesar's insatiable thirst for power amid political turmoil in ancient Rome.... more
8:30 AM
C - 251 m

TV-PG
Widescreen
Closed
Captions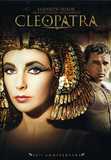 Celebrate the 50th Anniversary of this epic spectacle it's opulence and sweeping grandeur have never been more glorious. Elizabeth Taylor stars as Cleopatra, the glamorous and... more
12:45 PM
C - 119 m

TV-PG
Widescreen
Closed
Captions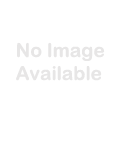 There is an old saying: "See Naples and die... see Rome and LIVE!" And Princess Ann (Audrey Hepburn) plans to do just that. While on a high-profile tour of European cities, this... more
4:45 PM
B/W - 104 m

TV-G
Widescreen
Closed
Captions
TCM PRIMETIME - WHAT'S ON TONIGHT:
ROBERT OSBORNE'S PICKS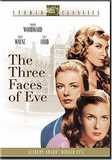 Based on a true story, this acclaimed psychological drama brilliantly explores the dimensions of the human mind. Direction: Nunnally Johnson Actors: David Wayne, Joanne Woodward, Ken... more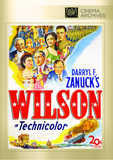 Woodrow Wilson moves from his position as the head of Princeton to the Governorship of New Jersey to the White House, where he eventually uses all of his efforts to end World War... more
12:30 AM
B/W - 81 m

TV-PG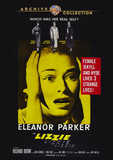 The already skittish Elizabeth Richmond (Eleanor Parker) was being driven to the breaking point by a series of threatening letters signed by an unknown "Lizzie." She turns to a... more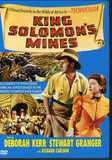 Before there was an Indiana Jones, there was Allan Quartermain, the stalwart hero of H. Rider Haggard's classic 1885 novel that's been filmed four times. Stewart Granger portrays... more
There are no titles in the genre scheduled.
Recent Movie News
Dick Dinman & William Wellman Jr. Salute BATTLEGROUND!
- Distinguished actor, writer and producer William Wellman Jr. rejoins Dick as both salute William Wellman's Oscar-winning once in a lifetime epic military drama which has just been beautifully remastered on Blu-ray by the Warner Archive.
TCM Movie Database
Your destination for exclusive material from the TCM vaults
LEARN MORE >