skip navigation
Daily Schedule
Thu, Jan 17, 2019
DAILY SCHEDULE
WEEKLY SCHEDULE
Thursday, January 17, 2019
10:45 AM
C - 89 m

TV-PG
Widescreen
Closed
Captions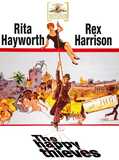 Rita Hayworth, Rex Harrison. A dapper art thief enraptures a wealthy duchess in Madrid and creates a diversion in a public place in order to steal a priceless Goya painting from her... more
12:30 PM
B/W - 113 m

TV-PG
Repackaged. more
Humphrey Bogart, Barbara Stanwyck. The chilling portrayal of a deranged artist who poisons his wives after painting their portraits in this psychological thriller rife with pelting... more
4:15 PM
C - 122 m

TV-PG
Widescreen
Closed
Captions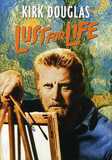 Vibrant orange sunflowers. Rippling yelow grain. Trees bursting with white bloom. "The pictures come to me as in a dream," Vincent Van Gogh said. A dream that too often turned to... more
TCM PRIMETIME - WHAT'S ON TONIGHT:
TCM SPOTLIGHT: TCM SPOTLIGHT: SWORD AND SANDAL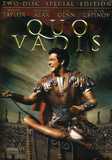 MGM turned Henry Sinkiewicz's Nobel Prize-winning novel into one of the most extravagant production in film history. The epic tale is set in the decadence and decay of Nero's Rome,... more
Synopsis: A short film that looks at the sights, sounds, and customs along Italy's Amalfi Coast.
Dir: Richard Wright
B/W
10 min

2:30 AM
C - 103 m

TV-PG
Widescreen
Closed
Captions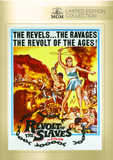 Haughty Roman patrician Fabiola (Rhonda Fleming) gladly saw to the beating of her slave Vibio (Lang Jeffries) after he refused to take part in a wrestling match because of his... more
4:30 AM
C - 91 m

TV-PG
Widescreen
Closed
Captions
There are no titles in the genre scheduled.
Recent Movie News
Carol Channing (1921-2019)
- The effervescent musical comedy star died of natural causes Tuesday, January 15 in Rancho Mirage, California at the age of 97.
TCM Movie Database
Your destination for exclusive material from the TCM vaults
LEARN MORE >