skip navigation
Daily Schedule
Mon, Jan 22, 2018
DAILY SCHEDULE
WEEKLY SCHEDULE
Monday, January 22, 2018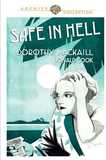 Gilda (Dorothy Mackaill) thought she had fallen as far as a woman could fall when she got a call telling her a client was requesting her services. But when the client turns out to be... more
A criminal known as "the Panther Claw" strikes terror in the hearts of his victims in this classic whodunit. 2006. more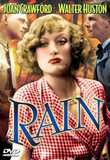 Joan Crawford, Walter Huston. While stranded on a South Seas island, an intensely righteous preacher tries to cure a voluptuous prostitute of her sinful ways while trying to suppress... more
12:30 PM
B/W - 93 m

TV-PG
1940 marked a high point in Ginger Rogers' career: it was the year of Kitty Foyle, which would earn her a Best Actress Academy Award®. Rogers made another exceptional drama that... more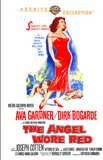 The love affair between a man of faith and a scarlet woman is told in this compelling drama starring Ava Gardner and Dirk Bogarde, set during the Spanish Civil War. Disillusioned by... more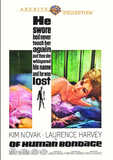 Kim Novak, who rose to fame in the 1955 classic Picnic, gives one of the finest performances of her career in of Human Bondage, a passion-charged drama costarring Laurence Harvey... more
TCM PRIMETIME - WHAT'S ON TONIGHT:
TCM GUEST PROGRAMMER: TCM GUEST PROGRAMMER: JOANNA GOING
8:00 PM
C - 117 m

TV-PG
Widescreen
Closed
Captions
This remarkable adaptation of Walter Farley's classic children's novel by Carroll Ballard (Fly Away Home), in which an American boy is rescued after a shipwreck off the coast of... more
Wings of Desire (Der Himmel über Berlin) is one of cinema's loveliest city symphonies. Bruno Ganz is Damiel, an angel perched atop buildings high over Berlin who can hear the... more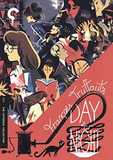 This loving farce from François Truffaut (Jules and Jim) about the joys and turbulence of moviemaking is one of his most beloved films. Truffaut himself appears as the harried... more
3:00 AM
B/W - 131 m

TV-14
Repackaged more
There are no titles in the genre scheduled.
Recent Movie News
Dick Dinman's "Best of '17" Classic Blu-ray Releases!
- Producer/host Dick Dinman picks his choices for the best classic Blu-ray releases of the year among which one of the biggest surprises is Classic Flix' s shockingly magnificent rendering of the brilliant Anthony Mann/John Alton noir masterwork T-MEN.
TCM Movie Database
Your destination for exclusive material from the TCM vaults
LEARN MORE >