skip navigation
Daily Schedule
Sun, Sep 23, 2018
DAILY SCHEDULE
WEEKLY SCHEDULE
Sunday, September 23, 2018
10:00 AM
B/W - 95 m

TV-PG
12:00 PM
B/W - 112 m

TV-PG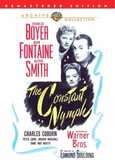 Unavailable for over sixty years, the lost classic returns at last. For many decades, the closest people could come to experiencing this timeless tale of love, tragedy and... more
2:00 PM
C - 166 m

TV-PG
Widescreen
Closed
Captions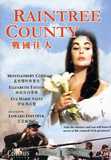 Idealist John Wickliff Shawnessy (Montgomery Clift) drifts away from his high school sweetheart Nell Gaither (Eva Marie Saint) and enters into a passionate, but loveless, marriage... more
5:00 PM
C - 170 m

TV-14
Widescreen
Closed
Captions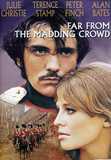 Julie Christie, Terence Stamp, Peter Finch. This tale of one beautiful woman and the three men who love her is a marvelous adaptation of Thomas Hardy's classic novel. 1967/color/168... more
TCM PRIMETIME - WHAT'S ON TONIGHT:
ANNA NEAGLE & MICHAEL WILDING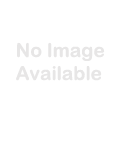 Terrific English drawing room comedy stars Michael Wilding as a young man on the outs with his well-to-do family who takes a job as a servant in the home of wealthy art collector Tom... more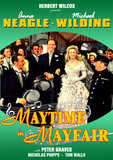 Lively British comedy with musical numbers follows a man who inherits a chic London dress salon. When one of his saleswomen suspects something's shady about a rival shop getting the... more
Synopsis: In this short film, Robert L. Ripley presents a series of rare sights and oddities, such as a leaning lighthouse and the definition of the word "fathom." Vitaphone Release 1361.

B/W
8 min

12:00 AM
B/W - 89 m

TV-PG
There are no titles in the genre scheduled.
Recent Movie News
The Girl on the Balcony - Memoir by Olivia Hussey
- OLIVIA HUSSEY RELEASES MEMOIR COINCIDING WITH 50TH ANNIVERSARY OF ROMEO & JULIET, THE FILM THAT LAUNCHED HER FROM SIMPLE GIRL IN ARGENTINA TO INTERNATIONAL STARDOM, SWINGING 60'S IT GIRL, AND BEYOND.
TCM Movie Database
Your destination for exclusive material from the TCM vaults
LEARN MORE >