skip navigation
Daily Schedule
Thu, Nov 15, 2018
DAILY SCHEDULE
WEEKLY SCHEDULE
Thursday, November 15, 2018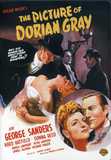 George Sanders, Angela Lansbury, Donna Reed. Based on Oscar Wilde's 1891 novel, the story begins when the subject of an artist's painting expresses his desire to maintain his... more
8:15 AM
B/W - 100 m

TV-PG
10:00 AM
B/W - 104 m

TV-G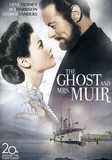 A romance between a young widow and a sea captain's ghost weaves a magical tale of immortal love. Determined to live her life the way she wants, newly widowed Lucy Muir (Gene... more
12:00 PM
B/W - 103 m

TV-G
3:30 PM
B/W - 120 m

TV-PG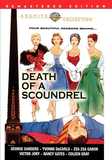 "He was the most hated man on earth. But he could have been one of the great men in history. He was a genius." So begins the post-mortem recollections of the cast of characters that... more
5:45 PM
C - 114 m

TV-G
Widescreen
Closed
Captions
With royal banners unfurled and a regal cast King Richard and the Crusaders ventures forth bring to screen life Sir Walter Scott's 1825 classic of myth and history the Talisman.... more
TCM PRIMETIME - WHAT'S ON TONIGHT:
MARY CARLISLE
Bing Crosby, Richard Arlen and Jack Oakie star in College Humor, an entertaining musical comedy about life and love in college. Mondrake (Arlen) and Barney Shirrel (Oakie) are both... more
Good news: Switchboard operator Ruth Raymond (Mary Carlisle) is the long-lost daughter of a railroad tycoon. Bad news: The cross-country train trip she takes to claim her birthright... more
Bert Wheeler and Robert Woolsey star with Our Gang's star "Spanky" McFarland in this riotous slapstick comedy. Out-of-work vaudevillians Willie (Wheeler) and Elmer (Woolsey) somehow... more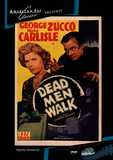 One twin murdered the other and then returns from the grave. more
There are no titles in the genre scheduled.
Recent Movie News
All That Heaven Allows: A Biography of Rock Hudson
- Author Mark Griffin probes beneath the façade to craft
the
definitive biography of the complicated, conflicted individual and widely misunderstood icon, whose illustrious career spanned 40 years and who was the first major celebrity to die of AIDS.
Handsome Johnny
- The Life and Death of Johnny Rosselli: Gentleman Gangster, Hollywood Producer, CIA Assassin
TCM Movie Database
Your destination for exclusive material from the TCM vaults
LEARN MORE >