skip navigation
Daily Schedule
Mon, Mar 27, 2017
DAILY SCHEDULE
WEEKLY SCHEDULE
Monday, March 27, 2017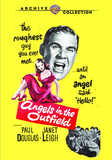 The batters couldn't hit water if they fell out of a boat. The fielders must be using frying pans instead of baseball mitts. It looks like the lowly Pittsburgh Pirates haven't got a... more
12:15 PM
B/W - 104 m

TV-PG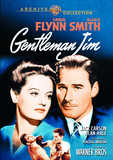 Errol Flynn (The Adventures of Robin Hood, Captain Blood) stars in this fun-filled biography of 19th-century boxing champion Jim Corbett. Co-starring Ward Bond (My Darling... more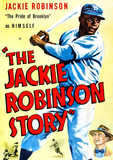 3:45 PM
B/W - 105 m

TV-PG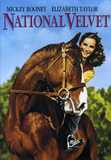 Enchantingly beautiful Elizabeth Taylor became a movie star at age 12 after starring in this classic about a girl and her jockey pal (Mickey Rooney) who transform an unruly horse... more
TCM PRIMETIME - WHAT'S ON TONIGHT:
KATHRYN GRAYSON
Two sailors go on a four-day shore leave in Hollywood where, in their relentless effort to pick up girls, they become involved with a charming, fatherless boy who want to join the... more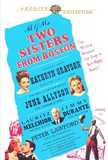 With those gams and that voice High "C" Susie packs 'em in at a Bowery honkytonk several blocks and a world away from where her family thinks she's singing: The grand opera house.... more
There are no titles in the genre scheduled.
Recent Movie News
Dick Dinman & Eddie Muller are ON DANGEROUS GROUND!
- The Warner Archive has just released an astonishing looking Blu-ray rendition of Nicholas Ray's dark yet hypnotically beautiful film noir ON DANGEROUS GROUND and producer/host Dick Dinman and his guest Eddie Muller dissect the various qualities which make this film so captivatingly unique.
TCM Movie Database
Your destination for exclusive material from the TCM vaults
LEARN MORE >