skip navigation
Daily Schedule
Wed, Sep 20, 2017
DAILY SCHEDULE
WEEKLY SCHEDULE
Wednesday, September 20, 2017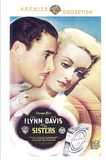 Bette Davis, Errol Flynn. Louise loses her heart to a charming ne'er-do-well who marries, then deserts her. While the pandemonium of the San Francisco earthquake reunites them, the... more
9:30 AM
B/W - 143 m

TV-PG
"Bette Davis at the height of her phenomenal screen stardom. Charles Boyer in his only screen pairing with la Bette. A plot rich in mystery and grand emotion. A powerful period drama... more
12:00 PM
B/W - 77 m

TV-PG
John Garfield plays a hardened crook behind bars who comes up against a reform-minded warden. Trouble erupts when Garfield's character encounters the man responsible for his... more
1:30 PM
B/W - 100 m

TV-PG
Working-class dreamers Jonah and Olaf fish the Brooklyn waters and ponder their glorious plan: buy a big boat and head for sunny Cuba. Then an amoral gangster puts the squeeze on the... more
TCM PRIMETIME - WHAT'S ON TONIGHT:
TCM SPOTLIGHT: TCM SPOTLIGHT: MPTF (MOTION PICTURE & TELEVISION FUND)
8:00 PM
C - 110 m

TV-14
Widescreen
Closed
Captions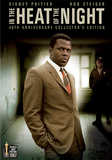 While on a trip back home in Mississippi, detective Virgil Tibbs is arrested for the murder of a prominent industrialist. His only crimes: being out late at night and being black.... more
10:00 PM
C - 101 m

TV-PG
Widescreen
Closed
Captions
Synopsis: A top detective is transferred to Los Angeles and uncovers a plot by a Sicilian mafioso.

Color
95 min

A new breed of anti-hero appeared in 1970s cinema. Obsession, violence and instability characterized these protagonists, regardless of what side of the law they were on. Stone Killer... more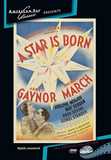 Janet Gaynor plays a would-be starlet who goes to Hollywood to break into the movies. She earns a living as a waitress and meets an actor and they marry. When her career takes off... more
4:00 AM
C - 114 m

TV-MA
Widescreen
Closed
Captions
There are no titles in the genre scheduled.
Recent Movie News
Web Reviewer Glenn Erickson Launches 'CineSavant'
- 'DVD Savant' has established a new home under a new identity, 'CineSavant.' Reviewing independently since 1998, the Savant database has grown to over five thousand reviews and articles, and become one of the most respected review pages on the web for classic films on disc.
TCM Movie Database
Your destination for exclusive material from the TCM vaults
LEARN MORE >