skip navigation
Daily Schedule
Sat, Feb 25, 2017
DAILY SCHEDULE
WEEKLY SCHEDULE
Saturday, February 25, 2017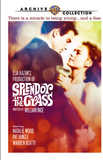 Deanie (Natalie Wood in an Oscar-nominated performance that marked a career turning point toward complex adult roles) is a teenager eager to do what's right in her 1920s Kansas town.... more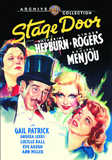 Ginger Rogers and Ann Miller tap in time and rat-a-tat lines. Lucille Ball braves a date with an obnoxious lumber baron. Eve Arden can't recall Hamlet but one meets so many people in... more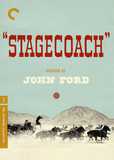 This is where it all started. John Ford's smash hit and enduring masterpiece STAGECOACH revolutionized the western, elevating from B movie to the A-list and establishing the genre as... more
Synopsis: A patriotic short film chronicling the efforts of underground leader and military financier Haym Salomon during the American Revolution. Vitaphone Release 9195-9196.

Color
21 min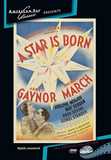 Janet Gaynor plays a would-be starlet who goes to Hollywood to break into the movies. She earns a living as a waitress and meets an actor and they marry. When her career takes off... more
2:00 PM
B/W - 109 m

TV-14
4:00 PM
B/W - 101 m

TV-PG
5:45 PM
B/W - 125 m

TV-PG
TCM PRIMETIME - WHAT'S ON TONIGHT:
31 DAYS OF OSCAR: 31 DAYS OF OSCAR: DAY 25
Jennifer O'Neill, Gary Grimes. Michel Legrand's Oscar-winning score filters through the poignant story of a 15-year-old boy, on the brink of his first sexual encounter, who falls in... more
10:00 PM
C - 133 m

TV-PG
Widescreen
Closed
Captions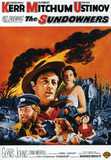 Acclaimed film about an Irish family of sheep farmers, living in Australia during the 1920's. The father is a dreamer who prefers living as a nomad, but his wife and son long for... more
12:30 AM
B/W - 104 m

TV-G
It's Swing Time anytime Fred and Ginger slip on their dancing shoes. Here, Fred's a gambler with a fiancée back home... but one look at Ginger and all bets are off! He pursues, she... more
2:30 AM
B/W - 126 m

TV-PG
Synopsis: In this short film, Laurel and Hardy run into trouble when they open an electrical repair shop.

B/W
20 min
, CC
5:00 AM
C - 111 m

TV-PG
Widescreen
Closed
Captions
There are no titles in the genre scheduled.
Recent Movie News
21st Annual Kansas Silent Film Festival - Feb. 24-25
- Feb. 24-25. The 2017 edition of the KSFF will be staged at White Concert Hall on the Washburn University campus on Friday night, February 24th and all day Saturday, February 25th. The event is free and open to the public. All films will be shown on the big screen with live musical accompaniment.
TCM Movie Database
Your destination for exclusive material from the TCM vaults
LEARN MORE >