skip navigation
Daily Schedule
Sun, Aug 28, 2016
DAILY SCHEDULE
WEEKLY SCHEDULE
Sunday, August 28, 2016
6:00 AM
B/W - 113 m

TV-PG
8:00 AM
B/W - 121 m

TV-PG
Geoff Carter (Carey Grant) is the head of a crumbling air freight service in desperate need of a replacement pilot. He is forced to hire a discredited aviator (Richard Barthelmess)... more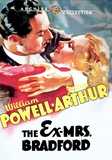 When a jockey heads for that great post position in the sky during a major race mystery writer Paula Bradford is sure it's murder. Her ex-husband Dr. Lawrence Bradford is sure she's... more
12:00 PM
B/W - 116 m

TV-PG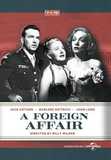 Starring Jean Arthur and Marlene Dietrich, a FOREIGN AFFAIR is a cynical satire that mirrors the bewildering moral climate of the late 1940s. Phoebe Frost Arthur), an upright... more
Acclaimed director George Stevens' legendary rendition of the quintessential Western myth earned six Academy Award. Nominations and made Shane one of the classics of the American... more
TCM PRIMETIME - WHAT'S ON TONIGHT:
SUMMER UNDER THE STARS: SUMMER UNDER THE STARS: JEAN ARTHUR
A humble office clerk becomes the toast of New York after an accidental meeting with a Wall Street banker launches rumors of their affair. But her heart belongs to a mere waiter, who... more
11:45 PM
B/W - 116 m

TV-G
Synopsis: In this short film, Cary Grant asks moviegoers to donate to the Will Rogers Memorial Hospital, a hospital and recovery center for tuberculosis patients.

B/W
2 min

Synopsis: In this short film, a raccoon spends the night looking for food for his family.
Dir: Earl Frank
B/W
10 min

There are no titles in the genre scheduled.
Recent Movie News
Gambling on a Dream: The Classic Las Vegas Strip 1930-1955
- Take a trip back in time with the content rich, multi-touch book that explores the history of the Las Vegas during its formative years, 1930-1955, and discover how different that famed boulevard was compared to the Las Vegas Strip of today.
TCM Movie Database
Your destination for exclusive material from the TCM vaults
LEARN MORE >