skip navigation
Daily Schedule
Fri, Jun 22, 2018
DAILY SCHEDULE
WEEKLY SCHEDULE
Friday, June 22, 2018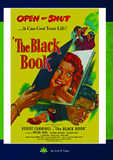 Robespierrre, a powerful figure in the French revolution, is desperately looking for his black book, a death list of those marked for the guillotine. more
Synopsis: In this short film, entertainer George Jessel introduces a choir he discovered during a trip to Russia. Vitaphone Release 1176.

B/W
8 min

Nelson Eddy (Rose Marie) stars as a Czarist prince who falls in love with a cafe singer in the days just before the Russian Revolution in this gorgeous period musical. Prince Peter... more
10:00 AM
B/W - 138 m

TV-PG
Desperate for arms in their fight against Spain Cuban partisans agree to double the price if American gunrunner Cash Adams smuggles a boatload of weapons to their Santiago... more
2:15 PM
B/W - 110 m

TV-PG
Steve Reeves: delivering widow-making rounds of machine-gun fire instead of hurling hunks of a temple wall as one of his typical Herculean characters would do; is nevertheless up to... more
4:15 PM
B/W - 100 m

TV-PG
6:00 PM
C - 115 m

TV-14
Widescreen
Closed
Captions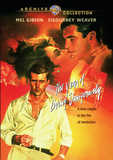 Indonesia 1965. Revolution is in the air. Foreign journalists covering the feverish unrest are kept at arm's length by the wary Sukarno government. But with the right contacts, you... more
TCM PRIMETIME - WHAT'S ON TONIGHT:
NAPOLEONIC WAR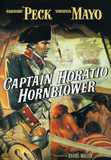 A straightforward naval adventure, based on three novels by C.S. Forester, about the heroic, 19th-century British seafarer. The story sails with his ship, the Lydia, through battles... more
Synopsis: This short looks at the life Michel Ney, who fought at Napoleon's side and was made a Marshall of France.
Dir: Edward L. Cahn Cast: John Burton ,
B/W
11 min

10:15 PM
B/W - 126 m

TV-G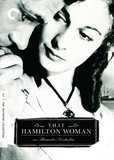 Based on the true story of the 18th century love affair between the married Lady Emma Hamilton and Lord Horatio Nelson, recounted in retrospect by Emma as an older woman caught... more
12:30 AM
C - 101 m

TV-PG
Widescreen
Closed
Captions
This searing historical drama set during the Napoleonic wars follows a crew's growing movement towards an uprising against their tyrannical first (1962) Running Tim: 101... more
There are no titles in the genre scheduled.
Recent Movie News
Dick Dinman & Bob Furmanek Survive the Horror of the 3D MAZE!
- With their amazingly immersive 4K 3D Blu-ray release of the terror-filled chiller THE MAZE (distributed by Kino Lorber Entertainment) the 3D Film Archive continues their acclaimed tradition of painstakingly restoring the original 50's 3D classics to their visual sensation-inducing brilliance.
Web Reviewer Glenn Erickson Launches 'CineSavant'
- 'DVD Savant' has established a new home under a new identity, 'CineSavant.' Reviewing independently since 1998, the Savant database has grown to over five thousand reviews and articles, and become one of the most respected review pages on the web for classic films on disc.
TCM Movie Database
Your destination for exclusive material from the TCM vaults
LEARN MORE >