skip navigation
Daily Schedule
Wed, Feb 22, 2017
DAILY SCHEDULE
WEEKLY SCHEDULE
Wednesday, February 22, 2017
6:45 AM
B/W - 141 m

TV-PG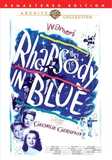 Rhapsody in Blue is a story that is as enchanting as the music of it's central character, the legendary George Gershwin. Robert Alda plays the talented composer in this moving... more
12:30 PM
B/W - 101 m

TV-PG
Jack Diamond had the moves. Some were on the dance floor, where he earned the nickname Legs. Others were in the streets of New York, where he built a criminal empire in the Roaring... more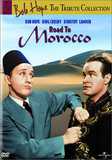 Bob Hope, Bing Crosby, Dorothy Lamour. Two sailors fresh from a shipwreck in the Mediterranean keep company with Princess Shalimar. 1942/b&w/82 min/NR/(CC). more
5:45 PM
C - 123 m

TV-PG
Widescreen
Closed
Captions
TCM PRIMETIME - WHAT'S ON TONIGHT:
31 DAYS OF OSCAR: 31 DAYS OF OSCAR: DAY 22
River Phoenix rose to stardom - and an Academy Award-nomination; in this poignant drama from director Sidney Lumet (The Verdict, Dog Day Afternoon). Ex-radicals Judd Hirsch... more
This first film version of Somerset Maugham's classic story "Miss Thompson" featured the creative talents of Gloria Swanson, Lionel Barrymore, Raoul Walsh, art director William... more
There are no titles in the genre scheduled.
Recent Movie News
21st Annual Kansas Silent Film Festival - Feb. 24-25
- Feb. 24-25. The 2017 edition of the KSFF will be staged at White Concert Hall on the Washburn University campus on Friday night, February 24th and all day Saturday, February 25th. The event is free and open to the public. All films will be shown on the big screen with live musical accompaniment.
TCM Movie Database
Your destination for exclusive material from the TCM vaults
LEARN MORE >