skip navigation
Daily Schedule
Mon, May 29, 2017
DAILY SCHEDULE
WEEKLY SCHEDULE
Monday, May 29, 2017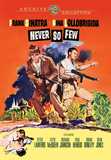 Frank Sinatra told the director to give the newcomer a break. John Sturges (The Great Escape) obliged, providing favorable camera angles for Sinatra's young costar. In his first... more
9:45 AM
C - 116 m

TV-PG
Widescreen
Closed
Captions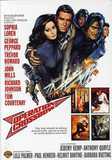 Based on actual historical events and characters, this World War II spy thriller focuses on the development of Hitler's secret rocket weapons, the V.1 and V.2 flying bombs, and the... more
12:00 PM
C - 143 m

TV-14
Widescreen
Closed
Captions
Clint Eastwood, Telly Savalas, Donald Sutherland. A top-flight cast highlights this big-scale story of a WWII American platoon that abducts a German general and accidentally... more
2:30 PM
C - 155 m

TV-14
Widescreen
Closed
Captions
Richard Burton, Clint Eastwood, Mary Ure, Patrick Wymark. American soldiers make a daring rescue effort for a fellow officer held in a seemingly impenetrable mountaintop German... more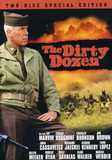 An all-star cast energizes Robert Aldrich's classic World War II action drama about a group of 12 American military prisoners assembled by tacticians and ordered to perform a suicide... more
TCM PRIMETIME - WHAT'S ON TONIGHT:
MEMORIAL DAY MARATHON
8:00 PM
B/W - 135 m

TV-PG
World War II submarine the U.S.S. Copperfin must complete a secret mission on Japanese waters. Filmm is as much about the relationship between the naval men as it is about their... more
10:30 PM
B/W - 109 m

TV-PG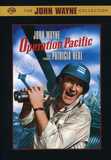 Commemorative packaging. more
12:30 AM
C - 98 m

TV-PG
Widescreen
Closed
Captions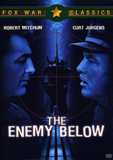 It's Mitchum vs. Jurgen's as the commanders of an American destroyer and a German U-boat play a deadly game of cat and mouse. Noted for it's underwater effects. Directed by musical... more
Synopsis: In this short film, a group of Austrian speleologists explore a newly-discovered cave.
Dir: Heinz Scheiderbauer
B/W
8 min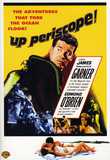 Ken Braden is a 90-day wonder, rushed through special training, given lieutenant's bars and thrown into World War II. He's an underwater demolitions expert who'll put his training to... more
4:30 AM
C - 95 m

TV-PG
Widescreen
Closed
Captions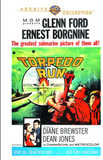 The commander of an American submarine during World War II sets out to destroy the Japanese Aircraft carrier which launched the attack on Pearl Harbor. His wife and child have been... more
There are no titles in the genre scheduled.
Recent Movie News
San Francisco Silent Film Festival Begins June 1
- The 22st Annual SFSFF begins June 1, with screenings running through June 4 in the historic Castro Theatre in San Francisco. The festival includes 18 programs total, with all films accompanied by live music.
Dick Dinman Salutes Undervalued Star Van Johnson!
- Kino Lorber has just released on Blu-ray a sparkling new 4K restoration of the riveting suspense thriller 23 PACES TO BAKER STREET and producer/host Dick Dinman welcomes noted author John McElwee to the show as both pay tribute to the versatile and undervalued star Van Johnson.
Kirk and Anne: Letters of Love, Laughter, and a Lifetime in Hollywood
- This is the story of film legend and centenarian Kirk Douglas and his wife of nearly sixty-three years, Anne. Their stories of enduring love and a lifetime led on the world stage unfold through the couple's own candid commentary and priceless letters from their personal archives.
TCM Movie Database
Your destination for exclusive material from the TCM vaults
LEARN MORE >