skip navigation
Daily Schedule
Wed, Dec 12, 2018
DAILY SCHEDULE
WEEKLY SCHEDULE
Wednesday, December 12, 2018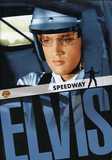 Elvis Presley, Nancy Sinatra. Elvis stars as an indebted stock-car racer who falls for a beautiful IRS agent. Features six Elvis tunes. 1968/color/94... more
8:15 AM
C - 96 m

TV-PG
Widescreen
Closed
Captions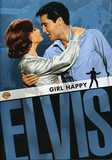 Elvis and the Jordanaires hit the beaches of sunny Fort Lauderdale, ostensibly to "baby sit" the beautiful, brainy daughter of their nightclub-owner boss in exchange for a booking.... more
10:00 AM
C - 99 m

TV-PG
Widescreen
Closed
Captions
12:00 PM
C - 95 m

TV-14
Widescreen
Closed
Captions
Synopsis: Restored version of the King's classic Vegas concert film.

Color
95 min
, CC
Synopsis: In this short film, an American woman visits a small South American town where she quickly falls for a charming lieutenant. Vitaphone Release 1593-1594.
Dir: Roy Mack Cast: Novia , Don Zelaya , Ralph Sanford .
B/W
22 min

An inmate learns guitar from his cellmate, then gets an agent and turns rock 'n' roll star. more
Synopsis: This short film takes the viewer to Seattle and other areas in the state of Washington.

Color
9 min

Elvis Presley, Joan O'Brien. A pair of friends who fly a cropduster for a living have their plane seized to pay gambling debts. Now the duo plans to win back the plane-by entering... more
TCM PRIMETIME - WHAT'S ON TONIGHT:
There are no titles in the genre scheduled.
Recent Movie News
TCM Movie Database
Your destination for exclusive material from the TCM vaults
LEARN MORE >