skip navigation
Daily Schedule
Wed, Jul 18, 2018
DAILY SCHEDULE
WEEKLY SCHEDULE
Wednesday, July 18, 2018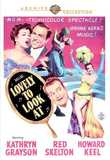 Red Skelton headlines a joyful Technicolor-« remake of Roberta as a New York producer who inherits a failing Parisian fashion house. His partners are Howard Keel and Gower Champion... more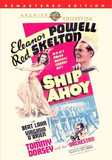 Ship Ahoy, a patriotic musical comedy of the WWII era, swings to the tempo of it's big-band times. Eleanor Powell plays a leggy lead dancer on a cruise ship who is asked to transport... more
Sheer, utter madness is the order of the day in this laugh riot on wheels that features one of America's all-time favorite funnymen, Red Skelton. In a story ranging from the weird to... more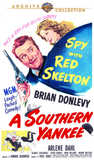 Red Skelton plays Aubrey Filmore, a feather-brained but lovable bellboy who dreams of becoming an agent for the Union's secret service during the Civil War. He gets his chance when... more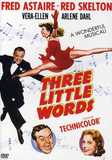 Red Skelton, Vera-Ellen, Debbie Reynolds, Fred Astaire. Musical biography of the songwriting team of Kalmar and Ruby and their climb to success. Songs include I Wanna Be Loved by You... more
TCM PRIMETIME - WHAT'S ON TONIGHT:
SLAVERY IN FILM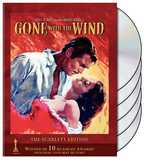 Period romance. War epic. Family saga. This dynamic and durable screen entertainment of the Civil War-era South comes home with the renewed splendor of a New 70th-Anniversary Digital... more
12:00 AM
B/W - 114 m

TV-14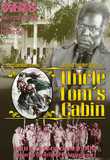 An earnest attempt to depict the harsh realities of slavery while lamenting the passage of the idealized South, Uncle Tom's Cabin is an extravagant historical drama and, at a cost of... more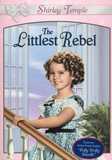 In her lavish period costumes, Shirley Temple is the delightful heroine of the appealing Civil War adventure, spiced with humor, fun and several rousing song-and-dance duets with... more
3:45 AM
B/W - 128 m

TV-PG
Timeless classic with Sidney Poitier. Languages English. SUB-English, Spanish, Portuguese, Chinese, Korean and Thai. 128 minutes. more
There are no titles in the genre scheduled.
Recent Movie News
Dick Dinman Salutes the Scott/Boetticher Blu-ray Collection!
- British home video label Indicator/Powerhouse has just released FIVE TALL TALES: BUDD BOETTICHER & RANDOLPH SCOTT AT COLUMBIA BLU-RAY COLLECTION and to celebrate this long-awaited occasion legendary western star Randolph Scott is saluted.
TCM Movie Database
Your destination for exclusive material from the TCM vaults
LEARN MORE >