skip navigation
Daily Schedule
Thu, Feb 23, 2017
DAILY SCHEDULE
WEEKLY SCHEDULE
Thursday, February 23, 2017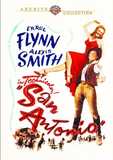 Errol Flynn, Alexis Smith. Elaborate Western in which a dance hall girl working for the bad guy falls in love with the good guy. Directed by David Butler. more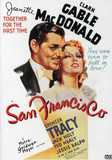 Clark Gable, Spencer Tracy. Relive the thunder of the historic 1906 San Francisco earthquake with this blockbuster film made only 30 years past. 1936/b&w/115... more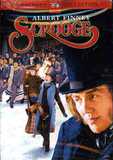 Mean-spirited and stingy, Ebenezer Scrooge has a sour face and "humbug" for anyone who crosses his his path. But on this Christmas Eve, he will learn the horrible fate that awaits... more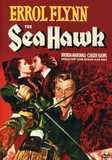 A British sea captain is given permission by Queen Elizabeth I to commit acts of piracy against the Spanish armada and colonies in the New World. Direction: Michael Curtiz Actors:... more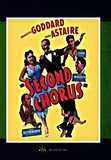 Originally released in 1940. Directed by Frank Cavett, H.C. Potter. Starring Burgess Meredith, Charles Butterworth, Fred Astaire. more
TCM PRIMETIME - WHAT'S ON TONIGHT:
31 DAYS OF OSCAR: 31 DAYS OF OSCAR: DAY 23
8:00 PM
C - 102 m

TV-G
Widescreen
Closed
Captions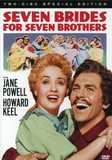 Howard Keel and Jane Powell are rapturous newlyweds who tame his six rowdy bachelor brothers in the wild Oregon backwoods in this Best Score Academy Award(R)-winning... more
Get ready for a mystery adventure like no other when Sherlock Holmes meets Sigmund Freud in the Seven-Per-Cent Solution. The worlds two greatest masters in the art of detection,... more
To keep musical-comedy star Linda Keene from retiring to marry, her manager Arthur Mille, suggests to the press that she's already married to Petrov, the ballet dancer. The two... more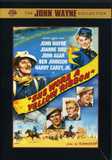 Digi-Sleeve, 24-Bit Digitally Remastered, Original Recordings. more
There are no titles in the genre scheduled.
Recent Movie News
21st Annual Kansas Silent Film Festival - Feb. 24-25
- Feb. 24-25. The 2017 edition of the KSFF will be staged at White Concert Hall on the Washburn University campus on Friday night, February 24th and all day Saturday, February 25th. The event is free and open to the public. All films will be shown on the big screen with live musical accompaniment.
TCM Movie Database
Your destination for exclusive material from the TCM vaults
LEARN MORE >