skip navigation
Daily Schedule
Sun, Feb 25, 2018
DAILY SCHEDULE
WEEKLY SCHEDULE
Sunday, February 25, 2018
8:00 AM
B/W - 100 m

TV-PG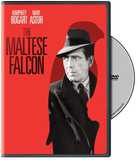 England. more
10:00 AM
B/W - 100 m

TV-G
Perhaps the best remembered of the 10 Astaire/Rogers musicals, Top Hat has it all: Art Deco elegance, a wonderfully addled storyline, loopy support from skilled farceurs and the... more
Synopsis: This short film provides a musical and sketch comedy revue staged as a fiesta in Santa Barbara.
Cast: Jim Thorpe , Harpo Marx ,
Color
19 min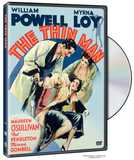 Nick and Nora Charles cordially invite you to bring your own alibi to the Thin Man, the jaunty whodunit that made William Powell and Myrna Loy the champagne elite of sleuthing.... more
1:45 PM
B/W - 114 m

TV-PG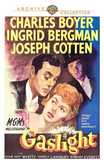 A schizoid Victorian tries to drive his wife mad; a Scotland Yard detective figures out why. Best actress Oscar for Ingrid Bergman. more
4:00 PM
C - 102 m

TV-G
Widescreen
Closed
Captions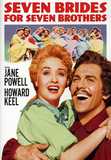 REPACKAGED. ECO AMARAY. Howard Keel and Jane Powell are rapturous newlyweds who tame his six rowdy bachelor brothers in the wild Oregon backwoods in this Best Score Academy Award... more
Synopsis: This short film looks at a unique way of fishing with archer Howard Hill: using a bow and arrow-like harpoon. Vitaphone Release 9434.

B/W
10 min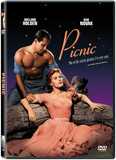 An egocentric and boastful, drifter blows into town just before the Labor Day Picnic to visit an old fraternity buddy, son of the richest man in town. When the drifter meets up with... more
TCM PRIMETIME - WHAT'S ON TONIGHT:
31 DAYS OF OSCAR: 31 DAYS OF OSCAR: BEST PICTURE WINNER
8:00 PM
B/W - 133 m

TV-PG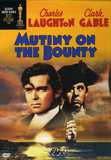 The first officer and the tyrannical captain on a British ship powerfully clash in this vigorous retelling of a true historic incident about a ship commandeered from it's brutal... more
10:30 PM
B/W - 133 m

TV-PG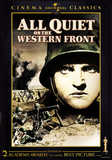 1930 anti-war film was Universal's first Oscar winner for Best Picture. Film follows a group of young German soldiers during WWI. Restored for this reissue by the Library of... more
1:00 AM
B/W - 143 m

TV-PG
3:45 AM
B/W - 124 m

TV-PG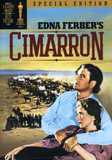 Richard Dix, Irene Dunne. The first Western ever to win the Best Picture Oscar, this legendary saga of the Oklahoma land rush features terrific performances and breathtaking action.... more
There are no titles in the genre scheduled.
Recent Movie News
Vic Damone (1928-2018)
- Vic Damone, the popular singer who came up in the big band era and saw his popularity as a crooner develop into a long career as a singer, actor and radio-TV presenter, died February 11, 2018 in Miami Beach, FL at the age of 89.
22nd Annual Kansas Silent Film Festival - Feb. 23-24
- For its 22nd annual event, the Kansas Silent Film Festival will spotlight 'Women in Silent Film', showcasing several shorts and features all of which will star, be directed by, produced by or written by a woman.
Dick Dinman Salutes YOUNG MR. LINCOLN Director John Ford!
- In honor of the just released Criterion Collection's magnificent 4K Blu-ray restoration of director John Ford's beloved classic YOUNG MR. LINCOLN producer/host Dick Dinman showcases his chat with the prolific director Andrew V. McLaglen.
TCM Movie Database
Your destination for exclusive material from the TCM vaults
LEARN MORE >