skip navigation
Daily Schedule
Sun, Feb 26, 2017
DAILY SCHEDULE
WEEKLY SCHEDULE
Sunday, February 26, 2017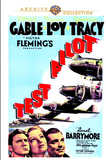 Clark Gable, Myrna Loy, Spencer Tracy. A tense drama unfolds about the hazardous exploits of a devoted Test Pilot and the effects his work has on the people who love him, namely the... more
11:15 AM
B/W - 126 m

TV-G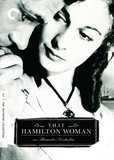 Based on the true story of the 18th century love affair between the married Lady Emma Hamilton and Lord Horatio Nelson, recounted in retrospect by Emma as an older woman caught... more
Synopsis: In this short film, photographer Charles T. Trego films water skiers perform various tricks.
Dir: Charles T. Trego
B/W
9 min

5:30 PM
B/W - 135 m

TV-PG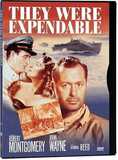 Commemorative packaging more
TCM PRIMETIME - WHAT'S ON TONIGHT:
31 DAYS OF OSCAR: 31 DAYS OF OSCAR: DAY 26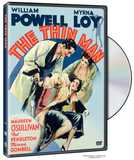 Nick and Nora Charles cordially invite you to bring your own alibi to the Thin Man, the jaunty whodunit that made William Powell and Myrna Loy the champagne elite of sleuthing.... more
9:45 PM
B/W - 104 m

TV-14
11:45 PM
B/W - 138 m

TV-PG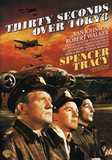 Van Johnson, Spencer Tracy, Robert Walker, Robert Mitchum. Based on a true story and boasting a fantastic cast, this profoundly realistic war drama (featuring film footage from the... more
2:15 AM
B/W - 118 m

TV-PG
Widescreen
Closed
Captions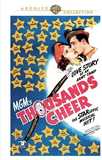 A serviceman falls in love with the colonel's daughter while trying to put on a show for the troops. more
There are no titles in the genre scheduled.
Recent Movie News
21st Annual Kansas Silent Film Festival - Feb. 24-25
- Feb. 24-25. The 2017 edition of the KSFF will be staged at White Concert Hall on the Washburn University campus on Friday night, February 24th and all day Saturday, February 25th. The event is free and open to the public. All films will be shown on the big screen with live musical accompaniment.
TCM Movie Database
Your destination for exclusive material from the TCM vaults
LEARN MORE >